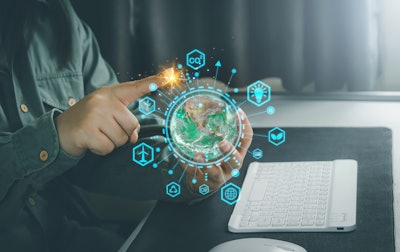 SiripakPhoto | BigStock.com
DSM-Firmenich and Sustained, a software-as-a-service (SaaS) sustainability company, have announced a partnership to enable customers to report the farm-to-fork environmental footprint of food products containing animal proteins including eggs, meat, milk and fish.
This agreement, the first of its kind, allows farmers, processors, food manufacturers and retail brand owners to manage and communicate the sustainability of food production by leveraging DSM-Firmenich's Sustell service for capturing farm-level specific emissions data and Sustained's platform to deliver product-level environmental life cycle assessments of consumer food products at scale.
One-third of the world's greenhouse gas emissions come from food production. Companies along the food value chain are increasingly called upon to measure, report and reduce their environmental footprints because of their own sustainability commitments, regulatory requirements and consumer preferences.
More than 70% of consumers now consider sustainability as a primary driver in purchasing decisions creating a pressing need for transparent and reliable data on sustainability across the entire value chain.
"Connecting Sustell to the broader data ecosystem through multiple partnerships is key to unlocking the value of sustainability for our customers and the value chain. Our partnership with Sustained underlines our commitment to making this possible," said David Nickell, vice president of sustainability and business solutions at DSM-Firmenich, Animal Nutrition & Health. "We believe that an accurate, scalable and credible assessment of a product's environmental impact from farm to fork will help inform consumer choice and drive more sustainable food production. The combined platforms empower businesses to set achievable reduction targets, guide new product development, facilitate eco-labeling, and ensure compliance with evolving regulations based on real production data."
"Until recently, full life cycle assessment (LCA) for farm and food products has been an expensive, manual effort that exceeded the resource capacity of firms with hundreds or thousands of SKUs," said Carl Olivier, co-founder and CEO at Sustained. "With this partnership, we make data management from farm to fork easier to manage and maintain at scale, bringing greater transparency that empowers more sustainable food production and consumption."