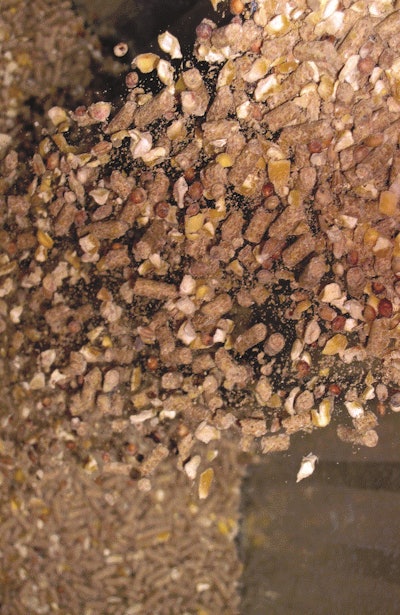 Leong Hup Feedmill has obtained agreement to more time in order to prepare its response to an allegation of collusion in the Malaysian poultry feed market.
This week, Leong Hup Feedmill Malaysia Sdn. Bhd published an announcement with the country's bourse, Bursa Malaysia. This relates to the company's defense against a provisional decision by the Malaysia Competition Commission (MyCC) against five of the nation's poultry feed companies.
Previous investigation by the commission had revealed possible infringement of the Competition Law 2010 on the pricing of poultry feed and feed ingredients by all of these firms.
Around that time in early August, some had attributed the rising feed costs in the country to ever more expensive imports of corn and soybean meal on which Malaysia is heavily dependent for livestock and poultry feeds.
Each of the feed companies named in the provisional decision was allowed a period of 30 days in which to respond to MyCC's allegations in writing before the body's final decision is reached.
After the provisional decision, Leong Hup Feedmill Malaysia denied any involvement in fixing prices.
According to the recent bourse announcement, the company has now been granted an extension to the response deadline. It will now close on October 21.
The other companies named by MyCC in its provisional decision are Dindings Poultry Development Centre Sdn. Bhd.; FFM Berhad; Gold Coin Feedmills (Malaysia) Sdn. Bhd.; and PK Agro-Industrial Products (M) Sdn. Bhd.
A subsidiary of Leong Hup International Bhd, Leong Hup Feedmill Malaysia faces the prospect of a hefty fine if it is found to have infringed the Competition Act 2010. The financial penalty could be as high as MYR157.47 million (US$35 million), reports The Edge Markets. This was the figure proposed by MyCC, along with other controls on the firm's business. If it is found to have broken the law, the company may also be subject to monthly monitoring by the commission over pricing adjustment to customers, poultry feed prices and costs of production.
Furthermore, company directors and senior executives may be required to participate in a training program on competition law compliance.
Early signs of easing in poultry meat prices
This year, rapidly rising market prices for processed chicken in Malaysia led a consumer organization to call for an investigation into the whole poultry meat and egg supply chain.
Since the start of 2022, price inflation for food has hit consumers across the world — along with fuel and energy. This has been attributed — in part, at least — to disruption of global supply chains since the Russian invasion of Ukraine. Exacerbating the situation have been adverse climate events, widespread animal disease outbreaks and other conflicts.
One month ago, there were signs that global food prices had started to fall. Meanwhile, meat prices — including poultry — continued to rise in July.
At the start of September, the United Nations' Food and Agriculture Organization (FAO) reported a further 1.9% decline in global food prices during August. Furthermore, its Meat Price Index was down 1.5% from July although it was still up 8.2% year-on-year.
For the first time in recent months, FAO reports international quotations for poultry meat fell in August. The organization linked this development to an easing of the market situation from the high volume of poultry meat available for export on world markets.