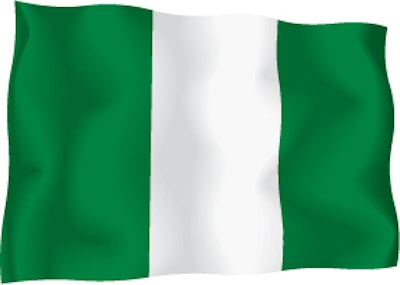 pepere24 | AdobeStock.com
At a recent event in Nigeria's administrative capital Abuja, Dr. Ernest Umakhile, permanent secretary at the Federal Ministry of Agriculture, announced that the government is working to develop new approaches to the animal agriculture, reports Business Day.
The first step will be the publication of a National Animal Feed Policy, which is in progress. It includes an assessment of feed and fodder in the country.
Aiming to bring food prices and general inflation under control in Nigeria, the plan was launched at a forum introducing the Resilient African Feed and Fodder Systems (RAFFS) Project. RAFFS was developed by the African Union InterAfrican Bureau for Animal Resources (AU-IBAR).
Blueprint for more sustainable livestock production
In recent years, the West African nation's food security has been undermined by a series of challenges, reported Vanguard.
From the COVID-19 pandemic to natural disasters, these events have identified the vulnerability of the food supply according to the official.
For director of AU-IBAR Huyam Salih, the high dependence on imports of animal products across much of the African continent is a cause for concern.
The situation is exacerbated, she said, by natural catastrophes — such as a widespread drought across much of the region — as well as periodic conflicts between livestock and crop farmers.
Key to the success of the RAFFS project will be a cooperative approach, including public and private sectors and a wide range of stakeholders. As a result of the increases in feed and fodder production, rural livelihoods will improve, and farming will be become more sustainable and resistant to climate change. Additionally, more livestock production will improve the nutrition of the whole population.
According to Salih, the development of a thorough feed and fodder plan would help identify gaps in the market. With this knowledge, countries will be able to identify strategies to address shortages of feed or fodder as they arise. Furthermore, it will allow advantage to be taken of the potential offered by the African Continental Free Trade Area Agreement.
While Nigeria is the second country to launch a RAFFS project, Business Day reported that other participating nations are Cameroon, Kenya, Somalia, Uganda and Zimbabwe.
Prospects for Nigerian agriculture
As Nigeria approaches a potential food security emergency, President Bola Ahmed Tinubu called for irrigation to be improved to allow for year-round food production.
As a result, the Federal Ministry of Agriculture and Food Security, the Ministry of Water Resources, and other partners are working together to utilize all available water resources. Among the aims is the development of multiple cropping cycles over a wider area. Priority will be given to the production of wheat, rice, corn and cassava.
While nearly all the wheat grown in Nigeria is used as human food, around 20% of national corn production is used in animal feeds, mainly for poultry. This is according to a recent update on the nation's feed and grain markets by the USDA Foreign Agricultural Service (FAS).
This source attributes reduced output of corn and other grains over the 12 months to September 2023 to a combination of flooding, more costly agricultural inputs, internal insecurity and trade disruptions from Russia's invasion of Ukraine.
For the poultry sector in particular, an average inclusion level of 60% to 65% means surging prices represent a major challenge for poultry farmers. Many have ceased production.
According to FAS, additional pressures on the poultry market came from speculative corn purchasing, rising costs of diesel and transport, a weakening naira on currency markets, and outbreaks of avian influenza. Affecting 28 states and the Federal Capital Territory, the disease led to the culling of more than 1 million poultry, and the destruction of 110,000 crates of table eggs.
At a meeting in Abuja in May, multi-party discussions focused on optimizing support for Nigeria's struggling poultry and feed sectors.