Thirty-seven new product innovations brought to market by companies in the French animal production sector were presented with the Innov'Space award at SPACE 2023. This year, an independent jury, spanning various disciplines, reviewed 118 applications before deciding on the innovations featured in the showcase. Of these, two companies and an institute for ruminants, represent winners in the feed sector.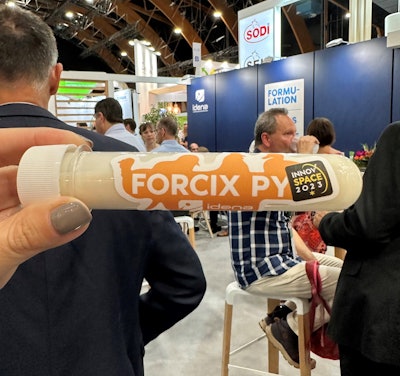 From the show floor in Rennes, France, here are the feed-related Innov'Space 2023 winners:
Combination of bioactives, i.e. essential oils and plant extracts, effective on bacteria and parasites, such as Eimeria and clostridia

Effective risk management tool for poultry

No effects on epithelial cells
Utilizes IDENA's ECHV technology that enables microemulsion in the liquid phase, homogeneity and protection of active ingredients
Available globally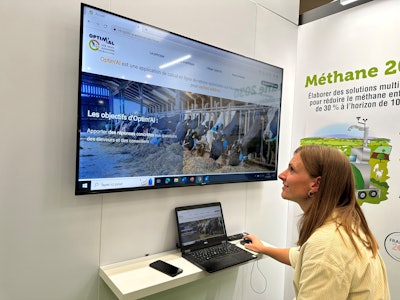 Features updates to INRA's 2018 system for calculating economical rations
Intuitive, easy-to-use web-based tool
Incorporates constraints on protein dependence during optimization calculation
User can manage MINI and MAXI incorporation constraints according to technical, economical and/or autonomous ration to meet needs of the target animal
Only available to French ruminant sector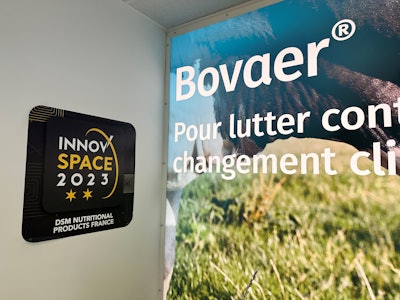 Feed supplement that reduces

dairy and beef cattle

enteric methane emissions
Immediate reduction of environmental footprint of milk, dairy and meat production
Active substance is 10% 3-nitrooxypropanol (3-NOP)
Performance proven by 50 on-farm trials and 50+ peer-reviewed publications
Average reduction of 30% less methane emissions for dairy cows, 45% for finishing beef cattle
Authorized in 35 countries
The 2023 edition of SPACE was held in Rennes, France, September 12-14, 2023.
In case you missed it: View the winners