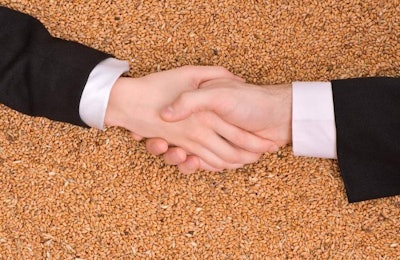 The Jamaica Broilers Group is again expanding its presence in the United States, with the acquisition of a feed mill in Georgia.
In an advisory notice to the Jamaica Stock Exchange (JSE), the company stated that Wincorp Properties, Inc., a subsidiary of Jamaica Broilers, is finalizing the execution of an asset purchase agreement with Crystal Farm Mills, Inc.
"This agreement is for the purchase of a feed mill and associated assets located in Georgia, USA," the company stated without revealing where in Georgia the feed mill is located.
The advisory notice further stated that Jamaica Broilers Group took over the feed mill's day-to-day operations on August 27.
Jamaica Broilers Group Ltd., according to the WATTAgNet Top Poultry Companies Database, is a fully integrated poultry processor that markets its products under the Best Dressed Chicken and Hi-Pro brand names.
Continued growth for Jamaica Broilers
The company, while headquartered in St. Catherine, Jamaica, also has a growing presence in the United States. In July 2013, Jamaica Broilers acquired England Packing Co. Inc., a U.S.-incorporated producer and distributor of fertile (hatching) poultry eggs.
In 2017, the company announced that it had acquired a hatchery in Big Valley, Pennsylvania, from Bell & Evans for an undisclosed amount. In making that acquisition, Jamaica Broilers said that the new hatchery would enable the company to extend its market reach, possibly even reaching people in Canada.
In an interview with Loop Jamaica, Ian Parsard, Jamaica Broilers Group senior vice president of finance and corporate planning, said the company has been growing its business in the U.S., as well as in Jamaica and Haiti.
"So now the acquisition of the feed mill is a continuation of that expansion we are experiencing in the U.S. We expect our revenues to grow as a result, as well as the profitability of the company," Parsard said.