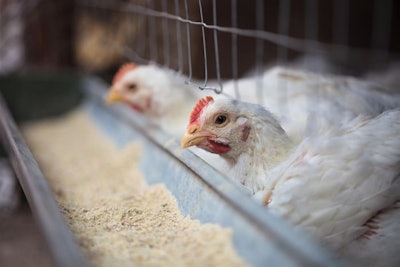 Fornazor International, the Hillsdale, New Jersey-based agricultural commodity trading company, has received halal certification from Islamic Services of America for its Super Pro Plus poultry feed.
This market segment offers major potential in growth and global value. The company will target customers in Southeast Asia, the Middle East, India and Africa. Customers include large poultry farms as well as distributors.
Halal, which translates to "permissible" and refers to a set of rules in Islam dictating permissible and forbidden activities, often involves food. Traceability is key in greater assurance of halal integrity, from feed to fork.
Super Pro Plus, Fornazor's vegetable protein concentrate, is formulated for intended use in layer, breeder and broiler rations. SPP is a dense energy concentration, with highly digestible protein and an ideal amino acid profile, giving the concentrate many of the same attributes of animal proteins, without any added animal protein sources. A typical analysis of the product has a protein level of more than 58 percent.
Super Pro Plus is available in 25 kg poly bags, 50 kg poly bags, jumbo bags and bulk containers.