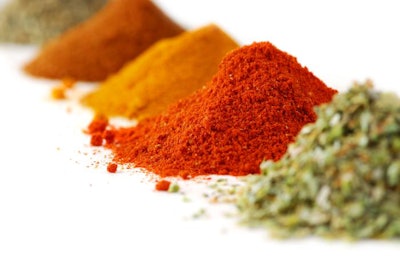 Many in the livestock industry expect to increase their use of phytogenic feed additives (PFAs) in 2018, according to a Biomin survey of more than 700 agribusiness professionals. The results showed that 60 percent of respondents said their PFA use would increase over the next 12 months.
Results
According to the company website, respondents in Asia-Pacific showed the highest rate of PFA use of any region at 65 percent. In South America, most respondents (53 percent) indicated that they use phytogenics, followed by North and Central America at 47 percent.
"These are large feed markets which continue to grow, therefore the potential for PFA usage to increase in feed diets in the future is very high in these regions. We expect demand for PFAs to continue to increase," said Michael Noonan, global product line manager of phytogenics with Biomin.
Respondents from Europe, the Middle East and Africa were least likely to use PFAs.
About half (50.1 percent) of respondents said the antimicrobial effect of PFAs was the reason they used them. Digestibility enhancement, growth promotion and anti-inflammatory effects were among some of the other top reasons that respondents gave for PFA use.
"The majority of investment and research so far in PFAs is in monogastric species — poultry and swine. Biomin has generated substantial scientific data on these species over the last 30 years, and that's where the focus had been coupled with the demands from the markets," Noonan said. "Ongoing PFA research is also taking place in ruminants and in aqua species."
Going forward
When asked about their plans, the majority of respondents (60 percent) indicated that they planned to increase their PFA usage over the next 12 months. Eighteen percent indicated they were not sure of their plans. Only 1 percent responded that they planned to decrease PFA use, while 21 percent said their usage would stay the same.
When asked about the future cost of PFAs Noonan responded: "Costs of products is subject to demands from the markets which is expected to increase, coupled with the ability of accredited suppliers to supply PFA raw materials."
Methodology
The questionnaire was adapted from the 2017 BIOMIN Phytogenic Feed Additive Survey. The response window for the online survey lasted six weeks. Contacts on e-mail lists maintained by industry trade press organizations were contacted via e-mail with an invitation to complete the survey.
Professionals surveyed included but were not limited to vets, nutritionists, scientists and live production managers. At least 19 percent of businesses represented by respondents were involved directly with the poultry industry.