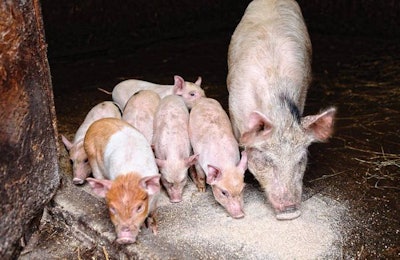 From WATTAgNet:
The past week brought us news about Ralco Nutrition, drought in South Africa, synthetic methionine, piglet feeds, poultry feeds, and the latest from IPPE.
---
Provisional forecasts from South Africa's Crop Estimates Committee (CEC) make grim reading for summer field crops in 2016.
Once more, I have received an inquiry regarding synthetic methionine and the safety of synthetic amino acids.
As a nutritionist, I am often asked to provide insight on almost all commercial brands of piglet feeds. I refuse to do so because I happen to know that even within a brand, quality can vary from product to product, and even from year to year.
As government and consumer pressure has grown to produce meat and dairy products without antibiotics, Ralco Nutrition has answered that call with a newly renovated feed mill in Marshall, Minnesota, that will produce only non-medicated products. The company will continue to produce medicated products at its other mills.
In modern high-density poultry feeds, liquid feed fats are an important component. They provide an excellent source of essential fatty acids and energy thanks to the range of crude vegetable oils and vegetable oil fatty acids blended into them. These include soybean, palm, rapeseed and sunflower.
The 2016 International Production and Processing Expo was held January 26-28 in Atlanta, Georgia. Check out the topics that were discussed there.