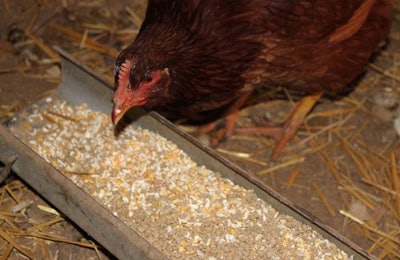 From WATTAgNet:
The past week brought us news from IPPE, as well as information on global animal feed production, and updates from Land O'Lakes, Delacon and NSF International.
---
Global public health organization and leading food safety service provider NSF International has introduced a new audit that helps the animal feed industry evaluate compliance with the expanded requirements under the Food Safety Modernization Act (FSMA).
Land O'Lakes Inc.'s animal nutrition businesses, including the new business unit, PMI Nutritional Additives, will become Delacon's exclusive partner in the United States for phytogenic feed additives.
Global feed production was up 2 percent to 995.5 million metric tons (mmt) in 2015, amounting to $450 billion in sales based on average feed prices, according to Alltech's Global Feed Survey.
Alltech recently announced the results of its Global Feed Survey. Highlights from the report include: 995.57 million metric tons: Total global feed production in 2015 $450 billion: Total global sales based on average feed prices 2 percent: The amount of total global feed production growth from 2014 7 percent: Amount of growth in production amounts for India 463.69 million metric tons: Total amount of poultry feed produced in 2015 179.93 million metric tons: Total production from China, the world's No.
Organic acids can be a good alternative to antibiotics in pig production, but four key factors should be taken into account when determining the right organic acid program for your operation, said Angelo Lauwaerts, application development and technical science manager for animal nutrition, Eastman Chemical Company.
Modern nutrition has made it abundantly clear that broilers, like all animals, don't actually require protein. What they need is the amino acids in proteins; hence, the advent of feed-grade pure amino acids such as L-lysine HCl and DL-methionine.
AB Vista has been in the process of better defining what it is as a company. The launch of a new website at www.abvista.com is giving the company the opportunity to extend on its theme of bringing extraordinary science to life.
Experience with Salmonella biosecurity programs has shown that even if feed is an unlikely source avian flu virus, it must be considered.
While the demand for poultry raised without antibiotics continues to grow, poultry producers have been more reluctant to adapt to an antibiotic-free program because of the medical benefits that antibiotics provide. However, the common denominator, is "good, effective, practical management of gut health," said Chastity Pender, PhD, poultry technical manager, Biomin America.
Research presented at IPPE in Atlanta shows Chr. Hansen's GalliPro Max leads to better feed conversion in broilers.
Adding vitamins to poultry feed should lead to higher feed conversion, better productivity and improved animal welfare, according to new nutritional guidelines released by DSM.