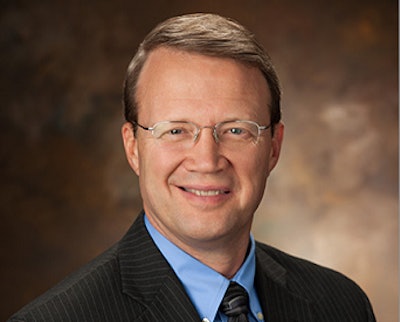 Scott Frazer has joined QualiTech as director of product development and research for the animal and plant nutrition divisions. In Frazer's new role, he is responsible for leading all aspects of the research, product development and regulatory compliance activities for the animal and plant nutrition divisions. Frazer is responsible for the full product development cycle from conception and design, to delivery and regulatory compliance.
Prior to joining QualiTech, he directed technical services at Richardson Milling in Minneapolis. Previously, he was research and development manager for Cargill, where he developed food ingredient and dietary supplement products. Frazer also held product development and process optimization positions in the medical device, polymer, and consumer goods industries.
Frazer earned a Ph.D. in analytical chemistry at the University of Arizona in Tucson, Arizona, and a bachelor's degree in chemistry at Colorado State University in Fort Collins, Colorado.
"The incredible experience Scott brings to QualiTech will ensure we continue to work together with our customers in creating innovative products with proven benefits," said Mike Hodgens, executive vice president and chief operating officer at QualiTech.