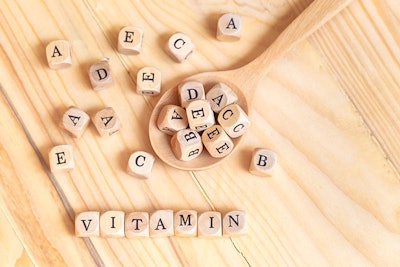 BASF said it has lifted the force majeure of vitamin A and E products in its animal nutrition line, after a fire damaged its citral plant in Ludwigshafen, Germany, in October 2017.
In February, the company said its vitamin A and E plants would only be able to restart once supply of citral was re-established and the corresponding intermediates for vitamins A and E became available. In April, the company said it had completed the extensive repair work at the plant.
As of July 2, the company said products including Lutavit A 1000 and 500, Vitamin A Palmitate 1.6 Mio I.U./g, Lutavit E 50 and 50 S, along with Vitamin E Acetate 94 percent were in production. Product is expected to be ready for shipment six to 12 weeks after the citral plant resumed operation.
The company's press release says: "The lifting of force majeure for additional vitamin derivatives and for several affected carotenoids within the animal nutrition business will follow subsequently."
BASF has noted that it is important for customers to understand that the start of supply as well as the force majeure may not necessarily happen at the same point in time in different regions; it varies based on lead times, which are different in each region. It could potentially take weeks or months for product to be available.
Why this is important
Arnaud Bouxin, deputy secretary general for the European Feed Manufacturers' Federation (FEFAC) explained that the shortage in vitamins A and E supplies was critical, and at one time was partly due to a closure of a vitamin supplier in China because of environmental regulations.
Paul Davis, director of quality, animal food safety and education for the American Feed Industry Association (AFIA) explained that "vitamin A is a fat-soluble vitamin, also identified as an antioxidant, that is essential for growth, health and life. More specifically, it promotes healthy eyesight/vision, reproduction, bone growth and epithelial integrity." He further explained that animals have requirements for vitamin A and, although there are several sources of vitamin A, there is no substitute for it.
"Vitamin E has a broad physiological importance, such as maintaining tissue's structural integrity, supporting neural growth, reproduction and modulating immunity," Bouxin said.
FEFAC previously informed its livestock farmer association counterpart that feed manufacturers globally expect to see an impact on the vitamin A and E inclusion rates in feed.
"Given that there are no direct alternatives, especially for vitamin A, and stocks are not sufficient to offset the deficit of production, the European compound feed industry assures its customers that the sector is committed to not have the deficit in vitamins A and E supplies negatively affect animal health, welfare and performance, particularly for young and gestating animals," Bouxin said.