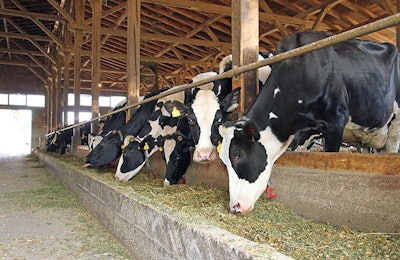 Recent strong growth in demand for dairy products in India is the key factor for KSE Ltd.'s latest decision to expand its production base into the neighboring state of Karnataka.
Kerala-based KSE has earmarked recently acquired land and buildings near Mysore in the northerly neighboring state of Karnataka to expand its production of cattle feed.
A leading executive at the company told The Hindu Business Line that the new facilities will support the company's business in Karnataka and northern Kerala. Customers in these areas are supplied from Tamil Nadu, but this involves "logistical disadvantages," he said.
At a cost of INR200 million to 250 million rupees (US$3 million to 3.7 million), KSE's new facility has a capacity of 500 metric tons of cattle feed, according to chief financial officer and company secretary, R. Sankaranarayanan.
Founded in 1963 as Kerala Solvent Extractions, KSE Ltd. now has three business divisions — animal feed, oil cake processing and dairy products. According to its website, KSE is the country's largest private dairy compound feed manufacturing company.
Acquisition of the new site comes after the release of the company's latest fiscal year results for the year ended March 31, 2018, which showed a year-on-year increase in annual revenue of almost 25 percent to just over INR13.04 billion, while profit before tax rose to INR10.87 million.
KSE attributes these improvements partly to lower and less volatile feed ingredients prices. Its feed sales were up by 14.6 percent from the previous year to 533,000 metric tons.
In terms of animal feed production, India now holds the fourth spot in the recently updated global rankings, World Feed Panorama 2018. Total annual output increased five percent from the previous year, while that for the dairy sector was up by 15 percent, and 4.5 percent more feed was produced for the poultry sector.
In the past week, it was reported that a new aquafeed plant is planned the Gulf of Cambay, off the state of Gujarat on India's west coast. The project is a joint venture between Nutreco and local partner, West Coast Group.