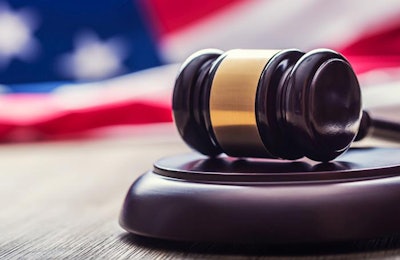 Animal feed distribution company JD Heiskell has tried to extricate itself from a lawsuit alleging one of its senior executives and others were involved in a conspiracy to control the supply and sale of nutritional supplements for dairy cows.
According to a report, the plaintiffs – supplement distributor Bunnett and related company Energy Feeds International – say JD Heiskell is responsible for the alleged actions of its vice president, Todd Gearheart, and alleged co-conspirators.
Court papers accuse Gearheart of engineering the takeover of a new distribution network aimed at putting Bunnett out of business. The lawsuit claims the "defendants engaged in a conspiracy in violation of the Racketeer Influenced and Corrupt Organization Act (RICO)" and says Gearheart was involved with perjury, money laundering, mail and wire fraud, and bankruptcy fraud.
JD Heiskell was accused of being responsible for the activities of its executive. A previously filed complaint against the company was dismissed by the U.S. District Court for the Northern District of California and the plaintiffs filed an amended complaint, including new allegations against the company and its alleged knowledge of the takeover scheme.
Because the court did not explicitly say the plaintiffs could file the amended complaint, JD Heiskell asked the court to strike the complaint and dismiss the allegations. The court refused to strike the complaint, but dismissed two counts under the civil RICO laws.
According to WATT Global Media's top feed companies database, JD Heiskell in 2016 had 11 feed mills producing 2.2 million metric tons of compound feed for pigs, poultry and ruminants.