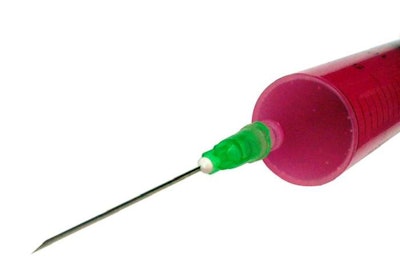 A bill limiting the use of antibiotics in animal agriculture in California was signed into law by Gov. Jerry Brown on October 10.
The new regulations outlined in the bill, SB 27, will take effect January 1, 2018. According to the text of the bill, the administration of medically important antimicrobial drugs to livestock and poultry will be prohibited unless ordered by a licensed veterinarian through a prescription or veterinary feed directive (VFD) pursuant to a veterinarian-client-patient relationship. The law would also prohibit the use of medically important antibiotics to animals solely for purposes of promoting weight gain or improving feed efficiency.
Further, the bill requires that California's Department of Food and Agriculture (CDFA), in consultation with the Veterinary Medical Board, the State Department of Public Health, universities and extension agencies to develop antimicrobial stewardship guidelines and best management practices on the proper use of antibiotics also deemed important to human medicine and would require the CDFA to gather information on medically important antibiotic sales and usage, antimicrobial resistant bacteria, and livestock management practice data.
Penalties will be imposed on producers and veterinarians who are not in compliance with the law.
Brown had earlier vetoed a similar bill, SB 835, in 2014, citing that he felt the legislation should be stronger in hopes of "finding new and effective ways to reduce the unnecessary antibiotics used for livestock and poultry." SB 835 and SB 27 were both proposed by Sen. Jerry Hill.
SB 27 emerged after Hill's team worked with Brown's office to draft bill Brown would find more appropriate.
In signing SB 27, Brown commended the U.S. poultry industry on their efforts to limit antibiotic use, adding that he hopes other animal agriculture sectors will follow the poultry industry's lead.
"Recently, American poultry producers have shown leadership by voluntarily committing to better husbandry practices and eliminating the subtherapeutic use of antibiotics. This is an example that the rest of the livestock industry should follow," Brown stated.
With the signing of the bill, California will become the first state in the U.S. to establish a comprehensive regulatory framework for the use of antibiotics in farm animals. Hill pushed for the legislation amid growing concern about potential links between animal antibiotic use and antibiotic resistance in human and veterinary health.
"With Gov. Brown's signature on SB 27, California becomes the first state in the country to enact laws to help reduce the burden of antibiotic resistant infections, preserve the usefulness of antibiotics, and save lives," Hill said in a statement.