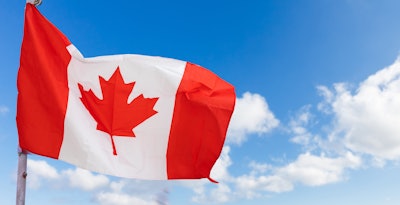 Angelov | BigStock.com
The government of Canada will invest CAN944,340 (US$706,860) in the Manitoba Pork Council through the African Swine Fever Industry Preparedness Program (ASFIPP) to help Canada's pork industry prepare for the possibility of African swine fever (ASF) entering the country.
With this investment, the Manitoba Pork Council will undertake several projects that aim to enhance efforts to control wild pigs in the province, develop an integrated response plan that focuses on animal welfare, disease response and sector recovery, and encourage the adoption of best management practices to improve biosecurity measures through targeted awareness campaigns.
"Strong collaboration between the federal, provincial and territorial governments and industry stakeholders continues to be vital as we prioritize prevention and preparedness activities in the face of this devastating animal disease. We will continue to work diligently to safeguard the pork sector and ensure it remains resilient should an outbreak occur," said Minister of Agriculture and Agri-Food Lawrence MacAulay.
ASF is a contagious and deadly viral disease affecting domestic and wild pigs. ASF is not a threat to human health and cannot be transmitted from pigs to humans, nor is it a food safety issue. Since 2018, ASF has spread through parts of Asia and Europe, and was most recently detected in the Caribbean. It has never been found in Canada or the United States.
"African swine fever poses a tremendous risk to our province's hog sector, and we need to do everything we can to ensure that we are prepared in the event that horrible day comes upon us," said Rick Préjet, chair of Manitoba Pork. "We want to commend the federal government for not only stepping up with funding to support producers and our sector, but for their continued engagement on preparatory work with our producers and our staff to ensure that we are best prepared for an outbreak."
The government of Canada takes the threat of ASF seriously and continues to make strategic investments like this one to bolster mitigation and preparedness efforts to protect the pork industry and the vitality of rural communities.
The CAN23.4 million ASFIPP was launched in 2022 and is designed to help Canada's pork industry prepare for the possibility of ASF entering the country. Funding for this program supports projects such as biosecurity assessments and improvements, wild pig management, the retrofit of existing abattoirs, sector analysis and ASF-related research projects. ASFIPP is still accepting applications.