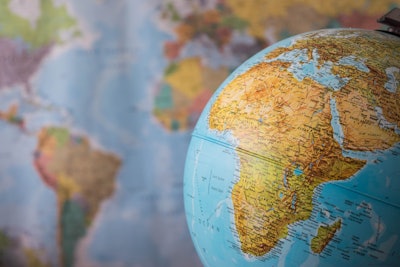 wael_alreweie | Bigstock.com
While African swine fever (ASF) is reported to be under control in the Caribbean nation of the Dominican Republic, further cases have been confirmed across several South African provinces, with a possible emergence of a spike in outbreaks in Eastern Cape.
Owing to a sudden increase in new cases of ASF across the province, pig owners in South Africa's Eastern Cape are being warned to be alert for signs of the disease in their animals.
At four locations, presence of the virus has been reported to the provincial government, according to The Citizen last week. Two of these were in the Nelson Mandela Bay city area, and one in each of Mnquma and Makana.
As a result, the Eastern Cape Department of Rural Development and Agrarian Reform is urging pig farmers to put in place biosecurity measures to reduce the risk of infection in their animals.
To support disease control efforts, the body is offering ASF awareness and training to farmers.
Meanwhile, the authority is stressing that ASF poses no direct threat to human health. Slaughter of pigs and consumption of pork can continue, it says, although veterinarians advise against consuming meat from animals that have died of unknown causes.
Among the key measures recommended by the department is for owners to keep their pigs enclosed, and away from contact with other members of the swine family, according to this report.
More ASF outbreaks in South Africa
Over the past few weeks, the South African veterinary agency has retrospectively registered eight further ASF outbreaks in domestic swine with the World Organisation for Animal Health (WOAH).
Two of these were in Eastern Cape, but they started in February and April and so are unlikely to have prompted the recent rise in alert level in this province.
In February, the virus was detected at a farm, with 145 cases of the disease in the Sarah Baartman district. Then in mid-April, some of the 100 pigs were found to be infected at another premises in neighboring Nelson Mandela Bay after 20 of the animals died.
Since the first cases in Eastern Cape in April 2020, 32 outbreaks involving around 18,200 pigs have been registered with WOAH.
A separate ASF outbreak series in South Africa began in April 2019 in Mpumalanga, and has since spread to include neighboring provinces.
Latest WOAH notifications relating to this series cover six outbreaks starting in a two-month period up to mid-May.
The previous four outbreaks affected premises described as "farms," each with between 14 and 394 pigs. Three were located in the Nkangala district of Mpumalanga, and one in the West Rand area of the adjacent province of Gauteng. Subsequently, two outbreaks in the same series involved village herds. Located in Free State and North West, these resulted in the mortality of 30 and 40 pigs, respectively.
Over the past four years, more than 62,800 domestic swine have been directly impacted by ASF at 156 locations in this series of disease outbreaks.
Meanwhile, the South African authority has declared to WOAH that ASF has been "resolved" in KwaZulu-Natal.
Between July and September 2022, two outbreaks were reported in this province. These involved a total of 487 pigs at two farms in the same district, Harry Gwala.
ASF under control in Dominican Republic
The disease is not yet eradicated in the Dominican Republic, but ASF is under control in the Caribbean island nation, according to the agriculture ministry.
So far, around 3% of almost 3,500 samples taken from pigs have been positive for the virus, reported Dominican Today last week. Results from tests with a vaccine were described as "positive."
Between 1978 and July 2021, the Dominican Republic was free of ASF, according to this source.
Over the past two years, more than 51,000 of the nation's pigs have been culled in order to control the spread of infection. This led to the elimination of part of the domestic pig industry. To meet local demand and prevent a sharp rise in prices, the minister said pork imports have risen.
The most recent notification from the veterinary authority to WOAH is dated December 2022. It covered 23 ASF outbreaks starting between mid-July 2021 and early January 2022. While two of these involved farms with 105 and 675 pigs, the rest were in backyard herds of up to 145 animals.
According to this source and up to that time, 247 ASF outbreaks were confirmed in the nation's pig population, directly impacting around 19,500 animals. Outbreaks have been confirmed in 26 of the 32 local government areas. The WOAH notification indicates that the Dominican Republic had been free of ASF since 1981, and the first cases in the current outbreak series were in April 2021.
Key ASF developments for Africa, Caribbean
Around one month ago, it was reported that the Dominican Republic participated in the testing of an ASF vaccine developed in Vietnam.
In July, the Vietnamese government authorized two vaccines to control ASF in the country's swine population. These are the world's first vaccines against ASF.
April 2022 was the date of the last WOAH notification on the ASF situation in the Republic's Hispaniola island neighbor, the Republic of Haiti. At that time, there had been 31 outbreaks involving 602 pigs since the first confirmed cases were confirmed in August 2021.
View our continuing coverage of the global African swine fever situation.