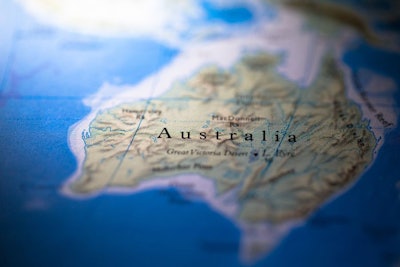 National Farmers Federation says modernization, funding necessary to prevent devastating animal diseases from entering the country
Australia's National Farmers Federation (NFF) says the country's biosecurity system needs to be updated and better funded to protect its agricultural industries.
The NFF said traces of foot-and-mouth disease (FMD) and African swine fever (ASF) have been found in intercepted parcels of illegally imported pork, and if either disease were to enter the country, it would be devastating to the industry.
"Fortunately, in this instance the offending products were detected at the border, however all it takes is one missed parcel to put the productivity, profitability and ultimately market access of Australian farmers at serious risk," NFF Chief Executive Tony Mahar said in a statement. "Biosecurity is key to controlling domestic weeds and pests and crucially, maintaining and expanding our export markets. The cost of a single outbreak of disease or pest has been conservatively estimated to exceed $50 billion."
Australia's biosecurity systems have become increasingly dated and underfunded, NFF said.
"The importation of new pests and diseases has the potential to bring many agricultural industries to their knees, not only hurting farmers and communities but the economy as a whole," Mahar said.
NFF said that, in 2020, the government failed to implement a biosecurity imports levy as recommended by the Biosecurity Levy Steering Committee. Ahead of this year's federal budget, the NFF is asking the government to direct AUD400 million (US$309 million) over four years toward an expansion and modernization of Australia's biosecurity systems.
"The commitment would ensure adequate long-term funding for the national biosecurity system, targeting risk-creating activities and communication to give our trading partners confidence in Australia's pest and disease-free status," Mahar said.
In December 2019, Australia's Department of Agriculture said it would add AUD66.6 million to its biosecurity funding to address the threat of ASF.
"African swine fever is potentially the biggest animal disease event the world has ever seen and it's marching south through Asia, towards Australia," Agriculture Minister Bridget McKenzie said during a roundtable meeting on pig disease prevention in September 2019. "We need to make sure we're doing all we can to keep this disease out so we can safeguard Australia's 2,700 pig producers, the 36,000 jobs that rely on their businesses, and all those millions of Australians who enjoy eating our safe, high-quality bacon and pork."
View our continuing coverage of the African swine fever outbreak.