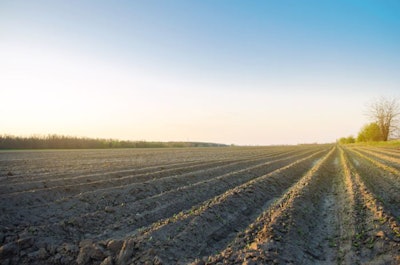 Unexpectedly low planting estimates could drive ongoing high prices for corn and soybeans
U.S. producers could face another year of high corn and soybean prices after initial planting estimates from the U.S. Department of Agriculture (USDA) came in lower than expected.
Farmers plan to plant 91.1 million acres of corn this spring, an increase of less than 1%, according to USDA, and 87.6 million acres of soybeans. This could mark the third largest soybean crop in U.S. history, but falls far short of the 90 million acres industry traders anticipated could go into the ground this spring in the wake of the waning season's high prices, said Jim Mintert, director of the Center for Commercial Agriculture at Purdue University.
It's also unlikely to increase U.S. stocks of either commodity, Mintert said, and consequently unlikely to drive prices down when the 2021 harvest begins to come online. Corn futures for the coming crop are already selling for US$4.95 per bushel, according to Purdue agricultural economist Nathan Thompson, and soybeans for US$12.51. Both commodities could further increase in price as the season progresses, Thompson said.
Imports by China, the driving force between the rapid increase in corn and soybean prices last fall, have slowed somewhat in the past month, Mintert said. However, increased imports kept pace with a 2 million-ton influx of soybeans from a larger-than-expected harvest in Brazil, prompting the USDA to leave its projections for U.S. soybean stocks at the end of this season unchanged. The tight supply situation, Mintert said, has reduced to U.S, to "pipeline" supplies of soybeans. However, the slower pace of trade activity had dampened prices for soybeans, which dipped to US$14.03 on April 9.
Meanwhile, corn consumption and exports continue to escalate, triggering further cuts to corn stock projections by the USDA and pushing prices up to US$5.80 per bushel.
On top of the smaller-than-expected planting estimates, Mintert expressed concern about severe drought conditions in the Westerm U.S., which have begun to affect some of the regions with plans for the largest acreage expansion this year, especially the Dakotas.
"Every bushel is going to count this year, so the dryness could get some attention," Kevin McNew, chief economist for the Farmers Business Network, told the U.S. Soybean Export Council.
Concerns about ASF could reverse China's seemingly insatiable appetite for animal feed, McNew continued, but long-term, he said he believes China's dramatic increase in soybean and especially corn imports is "probably permanent, and it does add another interesting dynamic to pricing going forward."