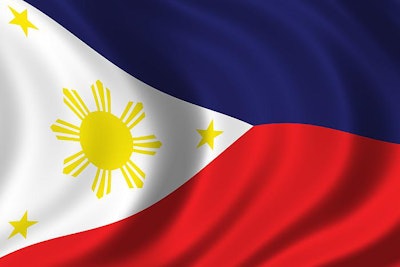 Lower pork import tariffs will expand market access for US producers
The Philippines will provide more market access to pork imports and lower tariffs as the country's government works to combat rising pork prices and supply fluctuations amid outbreaks of African swine fever (ASF).
The National Pork Producers Council (NPPC) said securing better access to the Philippines market has been one of its top priorities.
"Since 2019, the Philippines has been battling African swine fever (ASF), and as a result, domestic production has declined, supplies have tightened, and pork prices have spiked," said NPPC President Jen Sorenson in a statement. "While we are saddened by the spread of ASF in the Philippines, we appreciate the opportunity to send more high-quality U.S. pork to ease the shortage and the spike in prices."
As of April 7, tariffs for imported pork under the increased minimum access volume (MAV) of 404,210 metric tons (MT) would be reduced from 30% to 5% for the next three months, and then 10% thereafter. Tariffs for imported pork above the MAV would be reduced from 40% to 15% for the next three months, and then increase to 20% thereafter. The reductions would be in effect for one year.
According to NPPC, from January to December 2020, the U.S. exported 49,660 MT of pork worth US$121 million to the Philippines. The expanded market access is expected to generate significantly more U.S. pork exports to the country. With a population of 109 million and pork as the preferred protein of choice, pork consumption will continue to increase as the economy grows.
Recent ASF outbreaks
According to a recent report, new ASF cases have been reported recently in the north of the island of Luzon. To help keep the infection out, border officials have been put on high alert, and farms with more than 20 pigs are being tested.
Meanwhile, border checks are being suspended temporarily in the Western Visayas province of Antique. PNA reports that this is due to an increase in coronavirus (COVID-19) cases.
Last week, the Department of Agriculture in the same region called on all communities to raise their efforts to prevent the entry of the ASF virus. Among the new measures is a search of volunteers in each area to support provincial veterinarians working on the ASF prevention program, BABay ASF. The new recruits will assist with monitoring, surveillance and reporting of ASF. The disease is described as an "enormous" threat to the region's pig population.
Efforts to stabilize prices
After a previous escalation in pig meat prices due to ASF-related shortages, measures were taken to keep pork and poultry affordable for people in the Philippines.
An order fixing a ceiling price for pork was due to end this week. This has successfully held down the inflation rate for March, according to Agriculture Secretary William Dar, who has announced in its place a "suggested retail price." For imported pork, this is set at PHP270 (US$5.54) per kilo for pork shoulder, and PHP350 for belly.
In February and March, the Philippines imported 38,000 MT of pork, according to Dar. This comprised 18,200 MT under the MAV, and 19,700 MT outside this program.
View our continuing coverage of the African swine fever outbreak.