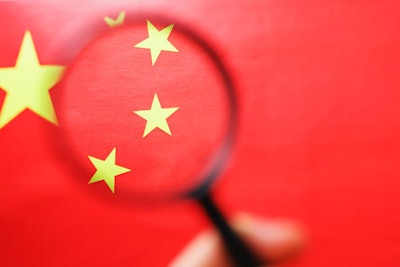 China's pork production is expected to see strong growth next year as restocking continues
African swine fever (ASF) and China will be major drivers of the global protein industries in 2021, according to Rabobank's Global Animal Protein Outlook 2021.
ASF and how countries – most importantly, China and Vietnam – recover from it are the "biggest change driver in global animal protein," the report said, adding that China's initial recovery from ASF dominates the pork outlook. Pork production is expected to grow faster than other species in 2021, largely because of the ASF recovery in these two countries.
Although ASF continues to spread in some regions of China, it has not had as big of an effect on large producers as it has on smaller ones. Biosecurity measures have been stepped up and farms are restocking.
"In 2021, we expect the ongoing recovery of the herd inventory, which will exceed 80% of pre-ASF levels," the report said, and China's pork production is expected to grow strongly in 2021.
China is also the dominant driver in global trade. According to the report, China's pork, poultry, beef and seafood imports are estimated to account for 45%, 10%, 25% and 10%, respectively, of global trade in 2020.
"Global trade in animal protein will remain highly dependent on China," the report said.
Despite trade tensions between the U.S. and China, Rabobank said U.S. is an important supplier of China's animal protein.
Effects of COVID-19
No animal protein sector has escaped the effects of the novel coronavirus (COVID-19) pandemic.
"Each animal protein species group has been affected differently by COVID-19 and, as a result, faces different opportunities and risks into 2021," the report said.
Higher feed costs are expected to contribute to slower growth in North American broiler production. Brazil is also expected to see higher feed costs, but poultry production there is expected to increase.
"Despite midyear disruptions due to COVID-19, U.S. chicken export volumes are on page to reach a new record in 2020," Rabobank said.
Europe is expected to see a recovery in its poultry market after seeing major effects from the pandemic, but uncertainty remains.
"The outlook for 2021 is highly uncertain," the report said. "It depends on the development of COVID-19, government restrictions on foodservice, and the economic outlook."
Poultry production in China is expected to grow while imports are expected to decline.
"Poultry will continue to benefit from the ongoing low pork supply situation in 2021, but will see a declining benefit as the pork supply gap narrows," the report said.
North American pork production is expected to grow, although more slowly, in 2021, driven by productivity gains in the U.S. and Canada. In Europe, Spain is on track to overtake Germany as the largest pork producer. Vietnam's "better-than-expected" pork production in 2020 is expected to continue into 2021.
The beef supply chain disruptions in 2020 from the COVID-19 pandemic will ripple through 2021, the report said, but production and consumption are expected to grow in North America. U.S. and Brazilian beef exports are also expected to rise, while Argentina's are expected to fall. COVID-19 restrictions in Europe will drive down been demand there. China's beef production is expected to remain flat and imports to grow.
View our continuing coverage of the African swine fever outbreak.
View our continuing coverage of the novel coronavirus (COVID-19) pandemic.