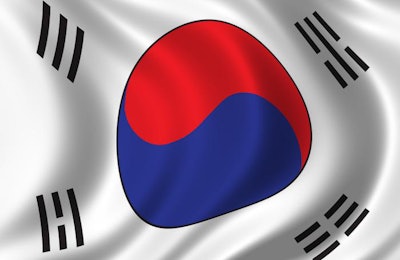 USMEF official says South Korea braced itself for ASF situation in China, while also protecting its domestic herds from infected wild boars.
While African swine fever (ASF) caused major turmoil for the pig industry in China and other parts of Asia, South Korea is the exception to the rule.
Speaking during the Kansas Ag Growth Summit on August 19, Joe Schuele, vice president of communications for the U.S. Meat Export Federation (USMEF), said U.S. producers probably should not count on exporting a lot of pork to South Korea for the remainder of 2020 because the country's industry did such a good job of mitigating the ASF situation.
"Pork exports to Korea were expected to be down this year because domestic supplies are up," Schuele said. "Korea actually braced for the ASF impact on China. They could see that China was going to be a big target for a lot of the products, not only for U.S. pork, but also from Europe and Canada, and other markets. A lot of that was going to be funneling into China, so they made efforts to really bolster their domestic production."
South Korea was not immune to ASF. In fact, it experienced more than 700 cases in its wild boar population. But, Schuele added, "They've done an amazing job of keeping it out of their domestic commercial herd. Their supply has not been impacted by African swine fever. In fact, you could argue that it's been bolstered by African swine fever because they were preparing for the situation in China."
US trade potential still there
While Schuele said it will likely be a year or two before any great opportunities for pork trade with South Korea are seen, it is still "a very important pork market for us."
He noted that convenience foods and e-commerce are "booming" trends there, especially with somewhat of a second wave of COVID-19 occurring.
"We've been looking to capitalize on that for a number of years, emphasizing that convenience factor, finding more U.S. products that can fit into that sector, and also bolstering sales," said Schuele.
"We've seen dramatic growth in e-commerce sales, and pick-up and delivery sales, and we think a lot of that will continue post-COVID."
The Kansas Ag Growth Summit was hosted by the Kansas Department of Agriculture.
View our continuing coverage of the African swine fever outbreak.