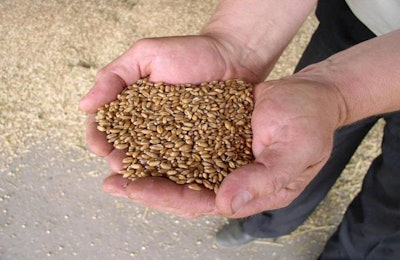 The U.S. Department of Agriculture (USDA) has released a list of companies it alleges are using fraudulent certificates that say their products are USDA certified organic.
Learn more about how to prevent use of fraudulent organic grains in feed.
"Falsely representing products as certified USDA organic violates the law and federal organic regulations. Using fraudulent documents to market, label, or sell non-organic agricultural products as organic is punishable by fines of up to $11,000 for each violation," USDA said in a notice on its website.
"Certifying agents and organic operations should continue to guard against these practices and practice caution when purchasing products from suppliers. Anyone suspecting a violation of the regulations can report a complaint to the NOP (National Organic Program) Compliance and Enforcement Division," the notice said. "Fraudulent certificates may have been created and used without the knowledge of the operator or the certifying agent named in a certificate. The posting of fraudulent certificates does not necessarily mean that the named operator or certifying agent was involved in illegal activity. If an operation named in a fraudulent certificate is certified, its certifying agent identified in the list of certified operations can provide additional information and verifications to the organic trade."
Several crop production, livestock, meat processing, egg and seafood companies from various countries were named in the list, including:
Cooperation for Industrial Development Lanka (Pvt.) Ltd., Sri Lanka
Buhagiar Company, Ukraine
Firma Mega Group, Ukraine
Viet Nam Agricultural Biotechnology Joint Stock Company, Vietnam
Wayne Food Co. Ltd., United States
Agrobioos, Mexico