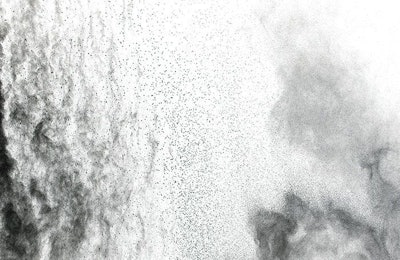 The feed industry has come a long way in preventing fires and explosions caused by dust. Manufacturers have embraced technology to build more cost-effective systems that are efficient at controlling dust. The Occupational Safety and Health Administration (OSHA) has revised regulations to prevent the risk of explosions with tighter housekeeping rules, like changing 1/8 inch of settled dust allowed to just 1/16 inch — about the amount needed to see a shoe print.
Read the entire report about dust control systems exclusively in the April issue of Feed Strategy.
Due to tighter regulations, many previous dust collection systems are out of compliance — requiring feed mills to make a capital investment on new equipment. From hazard monitors to pleated filter bags to medium pressure pulsing, knowledge is key to making the best investment for your specific feed mill.
According to OSHA, more than 500 explosions have taken place during the past 35 years. While dust is the main cause, there are other factors that contribute to explosions:
Oxygen
Source of fuel (dust)
Dispersion (airborne dust)
Confinement
Source of ignition (heat)
Monitoring possible sources of ignition is a vital part of dust control. OSHA requires that all feed mills with a capacity of 1 million bushels use hazard monitors to track the temperature on possible ignition sources like the bearings — bearing failure is one of the leading causes of fires and explosions in the industry.
"Hazard monitoring is about preventing explosions that will hurt people and ruin facilities," explains Anthony Leali, 4B Components business development manager. "We want to monitor the source of ignition."
For example, hazard monitors track the temperature, speed and alignment of equipment, like the bucket elevator and conveyor, to ensure it doesn't malfunction and overheat.
Maintenance is equally as important as the installation of a monitoring system. Because hazard monitors are exposed to a wide range of ambient temperatures, weather and harsh environments, Leali recommends performing regular maintenance checks. Commissioning and periodic maintenance testing can be accomplished using hand-held testers to perform 100 percent functional tests on sensors and hazard monitoring systems.