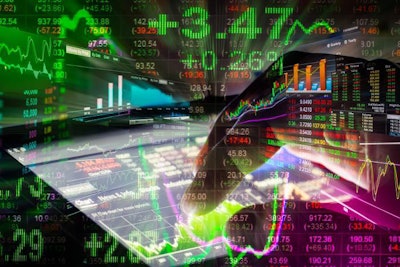 Neogen Corp.'s revenues for the third quarter of its 2018 fiscal year, which ended February 28, increased 8 percent to $95.9 million, from the previous year's third quarter revenues of $88.4 million. Current year-to-date revenues were $293 million, up 12 percent compared with $262.7 million for the same period a year ago.
Third quarter net income was $16.6 million, an increase of 61 percent compared with the prior year's $10.3 million. Adjusted for a 4-for-3 stock split effective December 29, 2017, earnings per share in the current quarter were $0.32, compared with $0.20 a year ago. In the current quarter, Neogen benefited from corporate tax rate reform enacted in December 2017, which resulted in an effective tax rate of 4 percent for the quarter, compared to 34 percent in the prior year. Current year-to-date net income was $45.6 million, or $0.88 per share after being adjusted for the split, compared with $31.3 million, or an adjusted $0.61 per share, for the same period a year ago.
"We are pleased to report solid third quarter performance, in which we continued to integrate recent complementary acquisitions while keeping our focus on sales growth," said James Herbert, Neogen's executive chairman. "In addition, during the quarter, Neogen benefited from Washington's long-discussed reduction of the corporate tax rate. These tax savings will allow us to continue to aggressively pursue our proven growth strategies."
The third quarter was the 104th of the past 109 quarters that Neogen reported revenue increases as compared with the previous year — a record spanning over 27 years.
"We were generally pleased with our performance in the quarter, especially considering that we were facing a difficult comparison with last year's third quarter. The prior year's quarter featured strong sales of mycotoxin test kits due to an outbreak of DON in crops in the U.S. and Europe, and sales of a disinfectant product line that we no longer offer," said John Adent, Neogen's president and CEO. "The current quarter had revenue increases in core product lines across our food and animal market segments, including strong growth in our global agricultural genomics services."
Neogen's gross margin was 47.5 percent of sales in the third quarter of the current year, compared with 46.3 percent in the same quarter of the prior fiscal year, positively impacted by cost improvements in its genomics service business and favorable product mix in its animal safety product lines. Expressed as a percentage of sales, operating income was 16.6 percent for the current quarter, compared with 16.2 percent in the third quarter of the 2017 fiscal year.
"We were able to increase our operating income 11 percent in the current quarter on 8 percent growth in revenues," said Steve Quinlan, Neogen's chief financial officer. "We continue to invest in infrastructure to position the company to capitalize on our growth opportunities."
In the current quarter, revenues from international sources increased to 39 percent of total revenues, compared with 36 percent in the prior year quarter. Overall, international sales for the quarter increased 17 percent over the prior year, aided by acquisitions. For the current quarter, Neogen Europe's revenues rose 15 percent in U.S. dollars, aided by growth in genomics services, Lab M sales rose 20 percent as its products have been increasingly integrated into the company's distribution channels, Mexico-based Neogen Latinoamerica's sales increased 19 percent and Neogen China's revenues increased 28 percent, each on broad-based increases across its product offerings.
Neogen's worldwide animal genomics business recorded a broad-based increase of 25 percent in the third quarter of fiscal 2018 compared with the prior year. This increase was aided in part by the September 2017 acquisition of the Neogen Australasia genomics laboratory in Australia, but was driven more significantly by increases in revenues from genomic testing of beef and dairy cattle, swine, poultry and companion animals at previously existing locations.