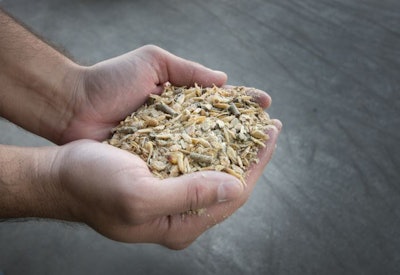 A dedicated team of experts is important to creating a high-quality product
Not long ago, I had a conversation with a potential customer from Vietnam. There was an intriguing question that I was asked to answer: What is the difference between a very good young animal feed and an excellent product? The answer concerned piglets, poultry and calves as they all are offered specialty feeds.
In my experience as a field nutritionist for more than 20 years, every feed mill can make an acceptable specialty feed. It only takes a formula, some ingredients and mixing equipment. In fact, most young animals globally are raised on such feeds.
Having one or two of the three elements described above at an excellent level is what makes any specialty feed what we call "very good" – that is, above average. You can have an exceptional formula from an experienced nutritionist, or buy high-quality specialty ingredients, or have a dedicated feed mill or manufacturing line with experienced personnel handling special equipment. In my experience, all products sold as high-quality feeds for young animals can claim at least one of the above, and most even two such quality characteristics.
What makes an excellent product is having excellence throughout. This is rather rare as it is not only difficult to assemble such a production plan, but it also increases cost beyond the "pain threshold" of commercial production practices. So, most feeds for young animals are very good, but not excellent.
I recall in one of my first consulting projects what made the difference between us and our immediate competitor was our feed plant manager: He was a magician when it came to producing the most difficult products. Our competitors and we both had excellent technical know-how and we both bought the same superb quality ingredients. What they lacked was the "magician." When we lost him, things never got back to that excellent level.
So, it takes a dedicated team for excellence, as is true with everything in life.