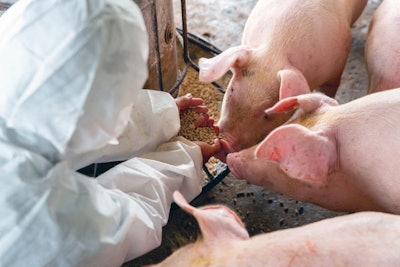 Next year could be the year of enzymes
Will we experience any new additives in 2022? The answer is no. We remain too preoccupied with high cereal and soy prices, and this justifies enough resources to be extended toward resolving this persistent problem through existing additives.
Coupled with a general paucity of phosphates, this is going to be the year of enzymes. Phytases, xylanases, and glucanases are predicted to have a bumper year, and some less prominent enzymes will also have a surprisingly good year, too. Other additives will have to compete for formulation space/cost against these most pressing needs. Here, the winners will be those who have pre-invested in continuing pulse marketing.
Of course, research never ceases, and new products will always emerge. In fact, I am aware of a few that will cause quite the stir in the market (if they succeed in the research phase), but here we are discussing about immediate commercial success and market domination. I am excluding the market of mycotoxins because this has become a completely different category by itself.
And let us never forget gut health additives. We should never forget them because antibiotics are gone, zinc oxide is gone, and several Asian countries are now going to ban antibiotics AND zinc oxide – the perfect storm. Luckily, consultants with such experiences abound, but the aversion toward low-protein diets in this region is going to be a problem that requires heavy re-education of commercial nutritionists. As far as I know, companies that specialize in such gut health additives are already shifting their focus to the Asian market.
All in all, it is going to be another exciting year to be a consulting nutritionist: full of challenges, just like every year I can remember in this job.