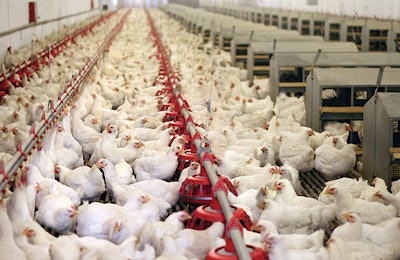 2021 Poultry Science Association annual meeting provides research reports on nutrient requirements
Due to coronavirus restrictions this year, two very interesting poultry nutrition conferences were made available digitally. In July, I had the opportunity to attend the 2021 Poultry Science Association (PSA) annual meeting – and I hope they offer such virtual participation for years to come.
I was immediately drawn to the vitamins and minerals session. There was nothing new, but the focus on calcium and phosphorus reminded me that I also made a similar observation for the IPPE 2021 conference I attended (virtually) in February. Despite many years on research, the industry is still preoccupied with these two minerals. It makes sense, as phosphorus is the third most expensive nutrient in any formula, and given natural phosphate deposits are declining rapidly, the cost of feeding phosphorus will only increase. And, of course, there is the interest from the phytase suppliers who can offer an alternative solution, especially as their products get better and better and animal requirements diminish due to earlier marketing age.
Ideally, one would be able to use only the phosphorus from natural ingredients by using a very efficient phytase. For that, animal requirements would have to be below what is made available from, say, corn and soybean meal. So, defining calcium requirements remains crucial with each passing generation in genetics improvement.
A meta-analysis study using 47 trials was reported at the PSA meeting by Thais Bastos Stefanello, a Ph.D. student at Universidade Federal do Rio Grande do Sul, Porto Alegre, Brazil. In this analysis, it was revealed that broiler tibia ash was maximized at around 88% of phosphorus levels recommended in Brazil (ranging from 0.25% to 0.50% available phosphorus depending on broiler age). This conclusion was based on a linear-broken analysis, which accounts for most of the population, but not all. In order to cover the entirety of population, phosphorus requirement had to reach 112% of Brazilian recommendations for phosphorus.
There were some other interesting reports, mostly about the relationship of calcium to phosphorus and how refining calcium requirements can help us lower even more the phosphorus feed specifications. It was refreshing to see research on nutrient requirements – something that has been missing from research reports lately.