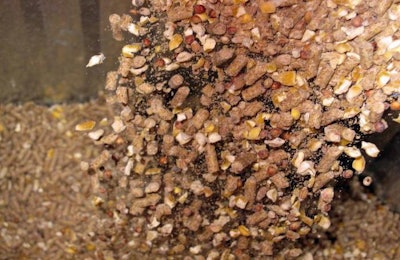 ForFarmers has completed the purchase of 60 percent of shares in Polish animal feed company Tasomix. Through this transaction, ForFarmers is operational in five countries and has taken another step in strengthening its position as the leading feed company in Europe.
ForFarmers has paid PLN242 million (US$64.1 million) in cash and has received 60 percent of the shares. This first transaction includes two operational mills, a new head office and an initial payment for the new feed mill under construction. A second payment will be made in 2021, the amount of which fully depends on specified operational targets to be delivered by the new feed mill. ForFarmers will fully consolidate the Tasomix results in its consolidated financial statements as of July 1, but shall run the company as a true joint venture, cross leveraging the strengths of both companies. Tasomix is expected to contribute to the 2018 earnings per share. The agreement includes a call and put option for the remaining 40 percent shares.
Tasomix, mainly active in the poultry sector, has strong management and some 250 employees. The company operates two production facilities, in Biskupice and Kaboro, with a joint capacity of approximately 450,000 tons and is manufacturing its first quantities of feed in its new facility in Pionki. In 2016, Tasomix produced 395,000 tons feed, mainly for poultry farmers, but also for ruminant and pig farmers. The head office of Tasomix is located next to the largest mill in Biskupice, southwest of Warsaw. The new feed mill in Pionki, south of Warsaw, has a maximum capacity of approximately 350,000 tons. This mill will manufacture feed for a dedicated poultry integrator, which is linked to the owners of Tasomix. The relating agreement has been signed. The mill will also serve non-integrated poultry farmers and pig farmers.
Tasomix provides ForFarmers access to a European market with an above-average growth rate in the attractive poultry sector. In recent years, Poland has become the largest broiler-producing country in Europe, serving the local market and exporting to mostly EU countries. ForFarmers sees opportunities to benefit from the expertise within Tasomix and to leverage its capabilities in Poland. This transaction is in line with ForFarmers' Horizon 2020 strategy to grow organically and through acquisitions in Europe and surrounding regions and strengthens ForFarmers' poultry proposition.