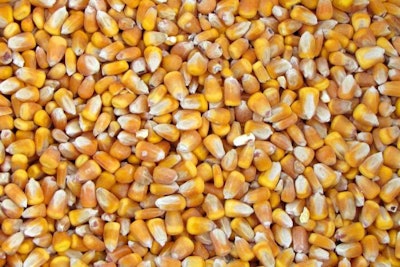 Superior Ag celebrated the completion of its new state-of-the-art feed mill in Dale, Indiana after nearly a year and a half of construction with a May 18 ribbon cutting ceremony.
Among those in attendance included Bruce Kettler, director of the Indiana State Department of Agriculture; Kathy Reinke, executive director of Spencer County Chamber of Commerce; and Tom Utter, executive director of Lincolnland Economic Development Corp.
The project started in January of 2017 and cost the company approximately $20 million to build. Tim Bender, Superior Ag livestock nutrition division manager, told The Herald that the project ran smoothly. The mill is set to begin operation on June 1.
The new mill can produce 3,000 tons of livestock feed per week, along with bagged and bulk feed and supplements. The new mill will allow Superior Ag to grow and maintain competitive within the livestock feed sector of the ag economy.
Bender added that the new mill is unique for the fact that while most modern mills are specific to one species of livestock this one will provide for multiple species.
The state-of-the-art mill will ensure all animal nutrition federal health and safety regulations are met. Through a precise computer system, the milling system will be more accurate in its measurements, therefore allowing the mill to better follow said regulations.
"The new feed mill will promote efficiency, reduce costs and provide local farms with enhanced livestock nutrition," Barry Day, Superior Ag president and CEO, said in a press release from the company.
The finished project will mean new jobs for those in Southern Indiana. Five employees have already been hired. Two of Superior Ag's mills will consolidate to the Dale location. However, the headquarters will not move to the new location.