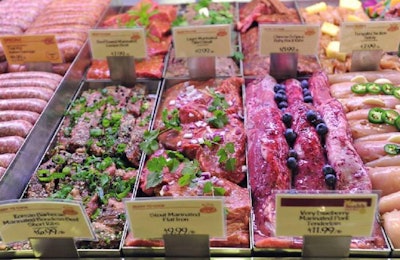 The agricultural and food sectors could benefit from gene editing techniques. However, gene edited products will likely create more controversy in the food market than what producers, retailers and consumers are already seeing. The food industry may be forced to educate consumers on the very complex science behind gene editing.
The U.S. Department of Agriculture's (USDA) National Institute of Food and Agriculture (NIFA) announced grants to advance research on gene editing technologies and consumer perception.
"Recent advances in gene editing technologies promise opportunities for meeting challenges that come with a rapidly growing global population," said NIFA Acting Director Tom Shanower.
However, with such advances also come potential concerns and unanswered questions. To cope with these issues, NIFA started the Implications of Emerging Technologies program. It is intended to "fund research on stakeholder and public engagement with gene drive and other gene editing techniques for agricultural use," Shanower said.
University of Florida alluded to similar beliefs, calling gene editing advancements an extension to the boundaries of crop improvement. However, it said public acceptance is necessary for the technology to benefit consumers, farmers and the undernourished.
An Iowa State University proposal for the grant previously mentioned said "regulatory oversight and governance will probably extend beyond traditional regulations to include voluntary standards and rules. However, it is unclear what combination of governance oversight will be viewed as trustworthy by different publics."
The grants total approximately $2 million dollars and were given to the University of Florida, Iowa State University, Santa Fe Institute and Texas A&M University. Each school received more than $450,000. Each university has a different plan for its studies.
University plans
According to a press release from the USDA, the individual school plans are as follows:
A University of Florida project will define consumer preferences for regulation and consumption of food derived from gene-edited crops and determine the most effective way to communicate about gene-editing technology to educate consumers.
Researchers at Iowa State University will identify key inducements and impediments to public trust of gene-edited foods and their governance.
The Santa Fe Institute of Science project has three immediate objectives: develop a quantitative theoretical framework to model complex social-cognitive processes as applied to the particular context of genetically modified crops; use the framework to develop research hypotheses; and test predictions in a longitudinal experimental study on a national sample.
Texas A&M University will evaluate the environment for public and stakeholder engagement around the potential research, development, and use of gene drive technology in the control of agricultural pests in Texas.