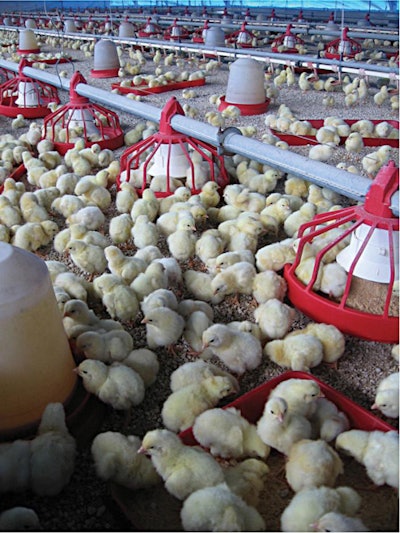 Harim Group affiliate Farmsco has acquired the animal feed and breeder units of Indonesian stockbreeding firm Sujaya Group as part of the company's plan to expand into the country.
According to reports, Farmsco plans to invest KRW60 billion (US$53 million) in its Indonesian operations. The company has bought a modern animal feed mill with capacity of 500,000 tons and a breeder farm with hatching capacity of 175,000 eggs. By 2020, Farmsco plans to produce 300,000 tons of animal feed and breed 400,000 hatching eggs.
With this deal, Harim Group has implemented the Korean broiler vertical integration system in Indonesia by starting a distribution business for corn.
"When the know-how of corn business management accumulated in the local market and Harim Group's broiler vertical integration system are converged, we will have a sufficient competitive edge," a Farmsco official said in a report. "Starting with the entry into animal feed and chicken breeding market there, we are planning to expand our business to broiler breeding first and then spread our vertical integration system to the whole process from chicken slaughtering, processing and distribution later."
Harim Group is South Korea's largest poultry and pork company, according to WATTAgNet. The company operates feed plants in China, Indonesia, the Philippines, Vietnam and Myanmar. Its vertically integrated operations include breeding farms for parent and grandparent stock in Korea, and U.S.-based subsidiary Allen Harim operates plants in Delaware and Maryland. Farmsco first entered the Indonesian animal feed market in 2010.