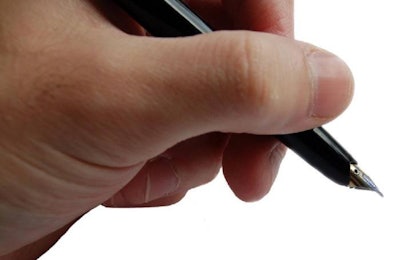 Further expanding its commitment to growth in Sub-Saharan Africa (SSA), Cargill is acquiring full ownership of the Provimi-branded Cargill Premix & Nutrition SSA business from Astral Foods.
Cargill – through an investment it made in 2012 – owned 75 percent of Provimi-branded Cargill Premix & Nutrition as part of a joint venture with Astral Foods. As part of that investment and to reinforce its commitment to SSA, Cargill built a new premix and base mix facility in Pietermaritzburg. It also assumed managerial control of NuTec Southern Africa at that time and migrated its name and product portfolio into Cargill's Provimi brand. Today, Cargill has taken that investment one step further by acquiring the remaining 25 percent of that company.
"This acquisition is an important decision for us and plays a significant role in helping Cargill realize our larger growth plan for Sub-Saharan Africa," said Guillaume Smeets, managing director for Cargill's animal nutrition business in Middle East and Africa. "We are committed to nourishing the world in a safe, responsible and sustainable way. Moving our investment from a joint venture to full ownership further reinforces our commitment to support our customers, grow our workforce and reinforce the growing agricultural sector in the region."
Cargill, Astral Foods maintaining relationship
Astral Foods remains an important business partnership for Cargill. As part of the deal, Astral and Cargill entered into a five year premix supply agreement, and Cargill continues to support Astral technically, building on the basis of a long and solid relationship. Gary Arnold, Astral's business development director, added: "This deal allows Astral to focus on its core business as an integrated poultry company, whilst at the same time accessing the great asset Cargill built in South Africa through the supply of vitamin and mineral products and various feed additives, along with technical support to ensure the optimal performance of our poultry genetics."
According to Smeets, the investment is part of a broader plan to develop Cargill's presence in the animal nutrition business throughout the Middle East and Africa region. "Customers can leverage Cargill's worldwide research and development capabilities, together with our high-quality nutritional products and world-class technical support, to further optimize their results and effectively produce safe food," he explained. "That's why we invested in our factory in South Africa to make it state of the art, taking feed and hence food safety to the next level."
It's estimated that Africa's population will double by 2050, representing more than 50 percent of global population growth. "Protein demand in Africa has grown enormously over the past five years and is projected to continue along this growth trajectory. The rapidly growing markets and increasing animal productivity in this strategic area are an excellent fit in helping Cargill to achieve our goal of nourishing the world," Smeets concluded.