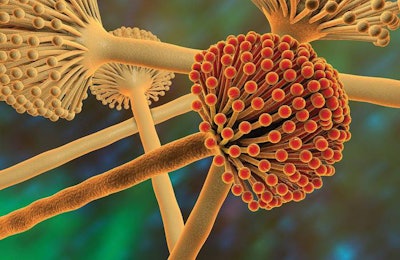 From WATTAgNet:
The past week brought us news about Foster Farms, InVivo NSA, Darling Ingredients, Land O'Lakes, Nutreco, mycotoxins, metabolic disease in dairy cattle, and a new feed mill in Bolivia.
---
Foster Farms is planning to construct a new organic feed mill to be located next to its conventional feed mill in Tulare County, California.
InVivo Animal Nutrition and Health has acquired Agrindustria, an Italian analytical laboratory specializing in research and analysis: agribusiness, animal science, toxicology and pollutants. This acquisition is expected to strengthen the company's support capacity worldwide. The analysis laboratories subsidiary of InVivo NSA, InVivo Labs, has three analysis and research laboratories in France and a network of analysis laboratories in other countries including Brazil, China, and Vietnam.
During harvest of 2015, the weather presented perfect conditions for the growth of certain molds and mycotoxins. According to Alltech's harvest analysis report, of the 100 corn samples submitted from across the United States and Canada, 96 percent of samples contain one or more mycotoxins.
Metabolic disorders are extremely costly to dairy farmers and the overall cost is certainly greater than the direct loss of income from reduced milk production. Most metabolic disorders are not stand-alone – the occurrence of one tends to increase the risk of another.
Darling Ingredients Inc. reported net income for the three months ended January 2, 2016, was $84.4 million, compared with $69.9 million for the three months ended January 3, 2015. "2015 was a year characterized by continued global commodity deflation," said Randall C. Stuewe, Darlings Ingredients chairman and CEO.
Land O'Lakes Inc. saw record net earnings of $308 million, up from $266 million in 2015. "Delivering record earnings in the current market environment underscores the strength of Land O'Lakes' core business strategy," said Chris Policinski, president and CEO of Land O'Lakes.
Intrexon Corp., a leader in synthetic biology, has agreed to acquire the business of EnviroFlight L.L.C. and form a joint venture with Darling Ingredients Inc., the world's largest publicly traded developer and producer of sustainable natural ingredients from bio-nutrients. EnviroFlight has developed proprietary technologies which enable the rearing of non-pathogenic black soldier fly (BSF) larvae in an industrially scalable manner.
A new feed mill has been opened in Santa Cruz to support small producers of poultry meat, pork and beef. The new factory, located in Cuatro Cañadas in the department of Santa Cruz in the east of Bolivia, is the second phase in a development by the government department, Empresa de Apoyo a la Producción de Alimentos (Project Company to Support Food Production; Emapa).
Nutreco and African Century Foods (ACF) have entered into a 75/25 joint venture in Zambia, Skretting Zambia, for the production, sale and distribution of tilapia feed. The agreement is subject to regulatory approval. The joint venture will construct and operate the first dedicated fish feed plant in Zambia.