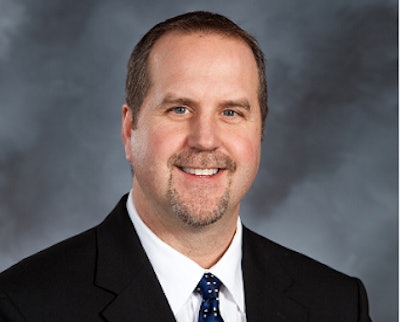 Mike Goble, vice president and chief operating officer of Diamond V, has been selected to chair the Feed Consortium Steering Committee of the United Nations Food and Agriculture Organization (FAO). Diamond V is the world's leading supplier of nutritional fermentation products used to optimize digestive function and nutrition key to animal and aqua health.
During Goble's upcoming, 18-month chairmanship, he will be primarily focused on support of the Livestock Environmental Assessment and Performance Partnership (LEAP) project. The international initiative represents a collaboration between the FAO and the International Feed Industry Federation (IFIF). Other private sector participants include the International Dairy Federation (IDF), the International Egg Commission (IEC), the International Poultry Council (IPC) and the International Meat Secretariat (IMS).
The overarching goal of LEAP is to contribute to improved environmental performance of the livestock sector while considering social and economic viability. The partnership will contribute to the achievement of this goal as it supports decision making by providing guidance on environmental assessments and their application. LEAP promotes an exchange of data and information, technical expertise and research geared toward harmonizing the way in which livestock food chains are assessed and monitored globally in an effort to provide sustainable feed to support sustainable food.
"Mike brings extensive global industry experience to this position," said Joel G. Newman, president and CEO of the American Feed Industry Association. "He oversees the EU, China and Asia business units of Diamond V and their research and new product development functions, as well as provides overall operation leadership for Diamond V. I am confident that his diverse experience and his vision for the future of our global industry will be an asset in his leadership role of the Consortium."
"We are proud to have Mike chair the FAO Feed Consortium Steering Committee," said John Bloomhall, President and CEO of Diamond V. "Mike epitomizes the spirit and leadership that has established Diamond V as the trusted experts in nutrition and health.
"Mike plays an integral role in helping Diamond V connect its unique competencies in microbial-based fermentation technologies with our specie-specific expertise and world-class research to create profitable solutions for customers worldwide. He has also helped us develop our human business segment which focuses fermentation technologies on supporting human health."