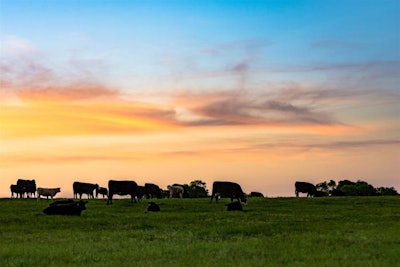 Micro Blenders Inc., a subsidiary of Pennsylvania-based QLF Inc., plans to spend $3.5 million to establish a new feed additive manufacturing operation in Pittsylvania County, West Virginia, according to news station WSET.
The Hon. Bettina Ring, Virginia Secretary of Agriculture and Forestry, told WSET: "I am proud to support the investment of QLF Inc., to establish a manufacturing operation in Pittsylvania County, the largest county in the Commonwealth. Their expansion will bring new jobs to the region and strengthen the manufacturing and agricultural sectors that are vital to our rural economies."
The company will begin operation in an already existing facility. That establishment is 90,000 square feet and located in the town of Gretna. The initial investment will include adding on 25,000 square feet of high-bay manufacturing space. That additional space will allow for four industrial mixers.
Once the new location is up and running, its primary focus will be to provide large batch mixes to the surrounding areas as well as much of the southeastern U.S.
Buddy Shelton, president, Pittsylvania County Cattlemen's Association, told WSET that he is excited about the new agricultural-based business moving to the area.
"They are a company that many area livestock producers are currently doing business with and have an excellent record of quality and service," he told the news organization.
Shelton also said he is excited that area producers will have the opportunity to use the products with lower delivery cost, shorter order times and more custom products created specifically for their area.
The new business will employ 15 new people within the next year.