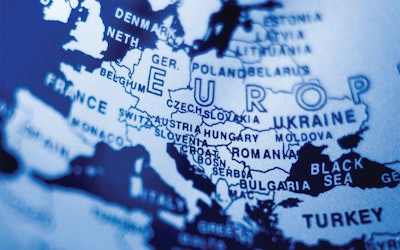 Health and food safety commissioner wants greater awareness of the disease, better management of wild boar and development of a vaccine for ASF
The European Commission's (EC) commissioner for health and food safety urged EU member states in a speech this week to take steps toward eradicating African swine fever (ASF) from the continent.
Commissioner Stella Kyriakides, of Cyprus, said at a high-level EC ministerial meeting on September 27 that EU member states should use their national strategic plans under the EU's Common Agricultural Policy for ASF prevention to secure the pig sector's long-term sustainability.
She said the EC has taken steps to fight ASF and promote prevention, control and eradication activities but more must be done to fully eradicate ASF from the EU.
As of September 5, 12 European states have officially registered one or more ASF outbreaks this year. So far this year, more than 5,100 ASF outbreaks among wild boar have occurred in Europe, with 14 countries registering one or more outbreaks in 2022.
"We must remain vigilant and prepared. Vigilance about all sizes and types of pig farms and preparedness by ensuring the highest level of biosecurity," Kyriakides said. "Vigilance and preparedness are the key message to the stakeholders of this issue: they must be made aware, must be properly informed about risks and about best prevention practices. … Vigilance and preparedness are also key in engaging in effective, long-term collaboration across sectors and disciplines to continuously manage African swine fever transmission from wild boar populations."
Kyriakides also said Horizon Europe, the EU's key funding program for research and innovation, plans specific actions in 2023-24 on research and development of an ASF vaccine with a budget of EUR12 million (US$11.7 million).
"I call on the scientific community and industry to join forces and respond with concrete proposals and innovative action that will enable us, together, to achieve our ultimate goal and develop a safe and effective vaccine," she said.
An ASF vaccine developed by the U.S. Department of Agriculture's Agricultural Research Service is being distributed for use in Vietnam, but incorrect administration of the vaccine caused the deaths of "dozens" of approximately 600 inoculated pigs last month.