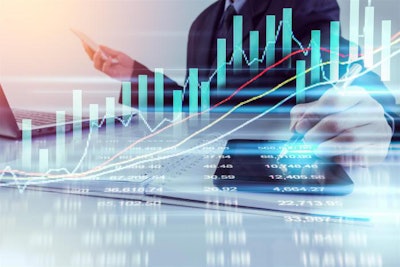 Company reports better-than-expected financial results for the first quarter
Stabilization in U.S. swine and cattle and a strong recovery in China's swine herd from African swine fever (ASF) contributed to Elanco's strong financial results for the first quarter of 2021, the company said on May 7.
"The key drivers of the better-than-anticipated results, in order of magnitude, were commercial execution in our international pet health business, stabilization in U.S. cattle and swine, recovery in China swine, execution and a favorable backdrop in U.S. pet health vaccines, as well as currency tailwinds," said Elanco Executive Vice President and Chief Financial Officer Todd Young during the company's earnings call.
Revenue in the first quarter was US$1.2 billion, comprised of US$683 million from the legacy Elanco portfolio and US$559 million from the legacy Bayer Animal Health portfolio. Pet health revenue increased 213% for the quarter, farm animal revenue increased 33% and contract manufacturing was flat.
"Our first quarter results reflect progress in several key areas, including the Bayer acquisition, changing our revenue mix from 30% pet health and 70% farm animal to a 50-50 split, the commercial execution that our commercial leadership is bringing across U.S. pet health, across farm animal, Europe and international, our accelerated pace of synergy capture and, finally, the underlying demand that our teams are generating as part of changing our distribution strategy in 2020," President and CEO Jeff Simmons said. "In the first quarter, we saw stabilization in our U.S. cattle and swine businesses as the backdrop has normalized from the COVID pressure we saw in 2020. Elevated feed costs continue to pressure producer economics. However, they enhance the value proposition for our efficiency products, like (cattle products) Optaflexx and Rumensin, which outperformed our forecast in the quarter."
In international markets, Simmons said the poultry and aqua segments have been negatively affected by unfavorable macroeconomic conditions and reduced consumption.
"International poultry challenges are concentrated in midsized emerging markets. While the outlook for the global poultry industry is gradually improving, significant differences remain between countries, and the global poultry trade is still very competitive," he said. "We continue to look for trends in our international poultry and aqua businesses to improve midyear with reduced pandemic and economic related headwinds. Both species remain important growth drivers for Elanco over time."
Outside of the U.S., Elanco's farm animal segment results were led by China swine sales' strong recovery from ASF.
In China's pig sector, "we saw another quarter of strong recovery from African swine fever headwinds, while remaining vigilant around the potential impact of new outbreaks," Simmons said. "Chinese producers are under pressure with hog prices down 40% over the course of the quarter, driven by sow herd reduction from new ASF spikes as well as higher ASF-related costs and more expensive feed. The sow herd reduction is likely to impact the second quarter and third quarter. We continue to expect China, across swine, poultry and pet health, to contribute a full percentage point of growth to total Elanco revenue in 2021."
However, he added a note of caution: "We feel strongly that China swine will be a major contributor for us for the year, but we're noting a watch-out as we go into the second and third quarter, relative to the resurgence."