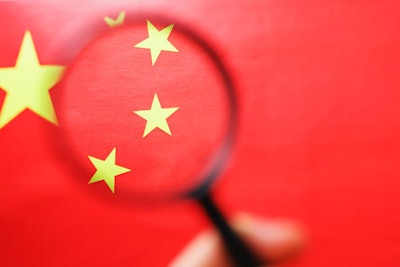 Over the past week, 3 new outbreaks of African swine fever (ASF) have been reported in China.
Since the start of 2021, the number of confirmed outbreaks of African swine fever (ASF) in China has reached six.
In the past week, the agriculture ministry has reported three outbreaks. These included one farm with 127 pigs at Xiaojin in Sichuan province, and other cases were discovered among 165 animals that were being illegally moved in a truck inspected in the Xiangyang city region of Hubei province. More recently, a group of 10 pigs was found at a highway checkpoint in Huaying city in Sichuan. These were being transported without authorization.
At each of these locations, all the pigs were culled, and the area disinfected. China's ministry reiterated that it is illegal to transport live pigs or pork products between regions.
Previous outbreaks in China this year were in the provinces of Guangdong and Yunnan, and the Xinjiang Uighur autonomous region.
Prior to these cases, the World Organisation for Animal Health (OIE) reported that there have been 187 outbreaks in 31 administrative divisions of China since August 2018. Of these, 166 have been resolved, and 21 outbreaks in 10 areas were still regarded as ongoing in China. In addition, this year, Hong Kong reported its first outbreak among locally reared pigs.
In February, China undertook to crack down on the production and use of illegal ASF vaccines, according to the United Nations' Food and Agriculture Organization (FAO). Disease-free zones are to be established, as well as disease control measures based in law.
New districts affected in Malaysia's Sabah state
In the state of Sabah, ASF is spreading to new districts, reports Malay Mail.
In nine villages in the districts of Kota Marudu and Pitas, 110 domestic pigs have been destroyed. Almost 350 samples have tested positive for the virus, including those taken from wild bearded pigs in five other districts.
Local officials report that commercial farms supplying most of the state's pig meat requirements remain free of ASF. Meanwhile, a disease awareness campaign is ongoing in the area.
One month ago, Malaysia confirmed its first outbreak of ASF.
Philippines prepares for repopulation
The private sector is being urged by the Department of Agriculture to help restock herds depleted by ASF, reports the Philippine News Agency (PNA). This will require an estimated 225,000 breeding pigs.
Official statistics (covering the period October-December 2020) indicate that the country's pig population had reduced by 3 million animals or 24% year-on-year at 9.72 million. Although ASF is reported to have hit only the backyard hog raisers since July 2019, it is the commercial sector that has undergone the greater reduction with numbers, down by 42%. In contrast, backyard production has fallen by 13% over the same period.
In the Philippines, commercial producers provides 29% of the pork output, while backyard producers are the main suppliers (71%). Main pork-producing regions of the country are Western Visayas, Central Visayas, and Calabarzon (part of the island of Luzon).
More ASF cases revealed in the Philippines
Meanwhile, new ASF outbreaks have been occurring in the Northern Mindanao region since February, according to PNA. More than 3,550 pigs have been culled in Cagayan de Oro city and Misamis Oriental province since February. The government is offering PHP24.8 million (US$510,000) in indemnity funds for hog raisers whose animals have been culled. Compensation is paid at a rate of PHP7,000 per animal, of which PHP5,000 comes from the Department of Agriculture, and PHP2,000 from the local government.
As COVID-19 travel restrictions are gradually lifted, ASF-free areas of the Philippines are raising controls to prevent visitors entering with infected pork products. One of these is Negros Oriental, reports the same source.
Pork price ceilings are to remain in place in Metro Manila until April 8, according to PNA. These were imposed to halt spiraling pig meat costs for people in the capital area, where shortage of supply was acute as a result of ASF-related pig losses. Despite the tight supply situation, a proposal to reduce the 40% tariff on imported pig meat has been rejected.
Cambodia screens imported pigs
ASF screening is now being carried out on all pigs at the Cambodia-Thailand border using a portable PCR, according to the FAO. Animals are quarantined before they can be transported onward to Phnom Penh and elsewhere in Cambodia.
In Banteay Meachey — the northwestern province that borders Thailand — more than 30 pigs have been culled over the past week, reports Khmer Times.
Cambodia's first ASF outbreaks were in July 2019, the result of importing infected pigs from Vietnam. More than 4,000 pigs were culled in five provinces in that previous series of outbreaks. In February, the ASF virus was detected again in Cambodia, this time in Banteay Meachey.
The same source reports that agreement has been reached for Brazil to commence pork exports to Cambodia.
ASF returns to Russian Far East district
During the third week of February, ASF virus was detected in a backyard herd of 96 pigs in the Chita city region of Zabaykalsky krai. According to the official report from the agriculture ministry to the OIE, 20 of the animals died and the rest have been destroyed.
Part of Russia's Far Eastern federal district, there were three outbreaks of ASF in Zabaykalsky last year, but the situation was considered to be "resolved" by September 2020.
To support countries aiming to set up and maintain a compartment free from ASF, the OIE has recently published guidelines for compartmentalization. These aim to facilitate safe national and international trade in pig products, as well as to promote disease prevention and control. OIE considers the recommendations both practical and effective.
View our continuing coverage of the global African swine fever situation.