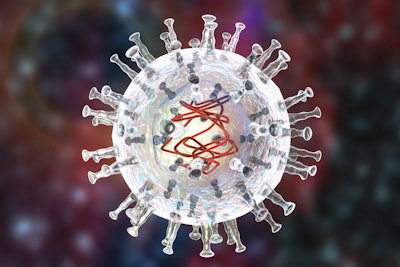 Vietnam says it will produce and commercialize a vaccine in the third quarter of 2021
The U.S. Department of Agriculture (USDA) says it has an African swine fever (ASF) vaccine candidate that is "promising" and "highly effective."
USDA Agricultural Research Service (ARS) Administrator Chavonda Jacobs-Young said research is underway on a potentially effective vaccine.
"Our animal research scientists have been able to identify a promising, highly effective vaccine candidate that protects against African swine fever," she said. "This is big because it's the first vaccine candidate that has shown some characteristics that we've not seen in others. The efficacy rate, for example, is one that has been very exciting."
While ASF has never been detected in the U.S., it has devastated the swine industry in countries across Asia, Europe and Africa. The disease does not affect humans but is nearly 100% fatal in pigs and wild boar.
"African swine fever has been in the news cycle and it is a devastating disease that impacts the pork industry. Thus far, it has been terribly impactful in Europe and in Asia," Jacobs-Young said.
USDA has teamed up with commercial partners to conduct further research on the vaccine candidate.
"We have a wonderful public-private partnership, so our latest vaccine candidate has already been licensed to commercial partners to continue the research and to ultimately develop and disseminate this vaccine to industry," she said. "We're continuing to develop even better and new vaccine candidates."
Vietnam says vaccine will be on the market in Q3
USDA has previously said it had developed a highly effective ASF vaccine prototype that was tested on a small number of live pigs at the Plum Island Animal Disease Center of New York. The live attenuated vaccine was developed by deleting a gene, called I177L, that was chosen using bioinformatic prediction that showed it was likely the gene involved in immunomodulation of the virus.
Vietnam's Deputy Minister of Agriculture and Rural Development, Phung Duc Tien, recently said the country plans to produce and commercialize an ASF vaccine in the third quarter of 2021. According to reports, the vaccine is based on a prototype supplied by USDA, and four batches of 10,000 doses each will be manufactured.