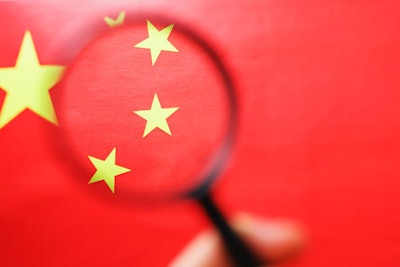 In China, the first cases of African swine fever (ASF) in pigs have been reported in 3 months, while emergence of new virus strains threaten the future productivity of the national pig herd.
Over the past week, China's agriculture ministry has confirmed local media reports of a new outbreak of African swine fever (ASF) in Guangdong province. Illegal movements of pigs are blamed for the latest cases, which occurred on a farm in the Meizhou city region in the east of the province. Of the 1,015 pigs at the affected premises, 214 died and the rest have been destroyed.
Prior to this latest outbreak, the ministry recorded China's most recent ASF cases in Sichuan province at the end of October 2020. A number of infected animals were found in a vehicle stopped at a highway checkpoint. Again, authorities recorded the transportation of these animals as illegal.
Emerging ASF virus strains reduce sow productivity
Lately, two new strains of the ASF virus have been detected in sows at farms operated one of China's leading pork companies.
According to a report by Reuters, the presence of these new strains seems to be linked to smaller litters of healthy piglets. In the long-term, this could reduce Chinese pork production.
Classic symptoms of ASF have not been seen, according to the chief science officer of New Hope Liuhe.
Analysis of the genetic makeup of the new strains indicate that they may originate in unregulated vaccines.
Currently, there are no approved vaccines against ASF, despite the efforts of several institutions worldwide. However, recent progress has been reported towards this goal in the United Kingdom and in the United States.
New rapid ASF test kits in the Philippines — insurance and market disruption
Over the past week, the Philippine News Agency (PNA) has reported that a rapid test kit for the ASF virus has been developed by Central Luzon State University. Using samples of pig tissues, blood, saliva and from surfaces, a result is delivered in less than an hour. Mass production is scheduled to start in February.
At a cost of PHP3,500 (US$73) for 10 tests, the new kit will support the country's surveillance and monitoring efforts, said Agriculture Secretary William Dar.
In mid-January, ASF re-emerged in the Philippines in Leyte province, which is in the Eastern Visayas region. So far, PNA reports that 1,451 pigs have been culled in three towns (Abuyog, La Paz and Javier). Most likely source of the infection was shared breeding boars.
To compensate pig owners whose animals are culled to prevent the spread of infection, Dar has released PHP1.3 billion as an indemnity fund this week.
He has recently called on pig keepers to secure insurance to compensate them in case of ASF-related losses, reported PNA. Those with small numbers of animals can register for free, while owners of larger herds can obtain cover through the Philippines Crop Insurance Corp. For a 2.25% premium, they could receive PHP10,000 per animal culled.
Combined with the COVID-19 pandemic, ongoing ASF outbreaks in the Philippines are leading to fears of pork shortages in some areas. According to PNA, sharp rises in retail prices are causing the national government to consider the introduction of ceiling prices for pork and some other foods.
More infected wild boar in Russia's Far East, South Korea
Over the past week, South Korea's agriculture ministry has registered a further 44 confirmed cases of ASF in wild boar. According to the official report to the World Organisation for Animal Health (OIE), all these cases were found in the two northern provinces of Gangwon and Gyeonggi.
Also officially reporting cases of ASF in wild animals to the OIE over the past week was Russia's agriculture ministry. In the Far Eastern federal district, two wild boar have been found this month — one in each of Primorskie krai and Khabarovsk oblast.
View our continuing coverage of the global African swine fever situation.