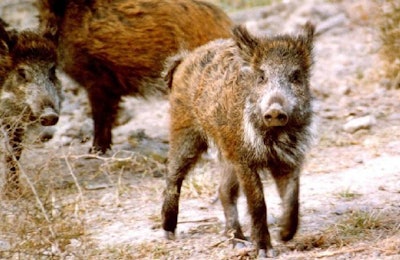 South Korea bans pork imports from the country
Germany's Ministry of Food and Agriculture said the country's first case of African swine fever (ASF) has been confirmed, in a wild boar in the eastern region.
The animal was found near Germany's border with Poland, which has had multiple outbreaks of the disease, including a recent one at a farm of 600 pigs in a community that borders Germany. In an ongoing attempt to keep ASF from entering Germany from Poland, it has built hundreds of miles of fencing along the border between the two countries.
Since the discovery, a nine-mile quarantine area has been established to search for additional affected animals to restrict the movement of farm animals.
Although ASF is not harmful to humans, South Korea has announced a ban on pork imports from Germany, and other countries are expected to follow suit. Germany's pork exports were worth US$1.2 billion in 2019. Germany is Europe's biggest pork exporter.
"The infected wild boar will have a direct impact on (German pig meat) exports to third countries," German meat industry association VDF said in a statement. "It is to be expected that, in the short term third-country deliveries from Germany to markets like China, Japan and Korea will come to a complete stop."
Information campaign in Europe
An information campaign was recently launched by the European Food Safety Authority (EFSA) to raise awareness of the threat presented by ASF. The campaign will raise ASF awareness and understanding in groups and individuals who come into contact with pigs or wild boar. Farmers and hunters will be the main targets of this information. However, the agency will work with many other interested organizations. These include veterinary, hunting and farming associations, and local governments. Also involved will be bodies dealing with border issues such as police, customs officials and tourist companies.
View our continuing coverage of the African swine fever outbreak.