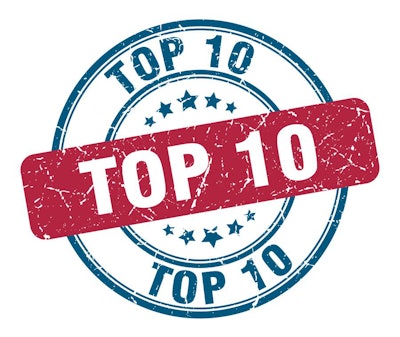 Find out what you missed in feed news and blogs from last month
See what topics were the most popular in the animal feed industry in August.
---
Layer hens fed a diet containing hemp seed produced bigger eggs with more omega-3 content.
Good poultry gut health starts in the hatchery and can be altered by several factors, according to Marcos Rostagno of Phytobiotics N.A.
African swine fever (ASF) has created a protein shortage in China so big that it cannot be filled by other proteins, and the country faces a very long recovery, according to Brett Stuart, president of Global Agritrends.
Elanco Animal Health Inc. has completed its US$6.89 billion acquisition of Bayer Animal Health, the company said on Monday.
Since 2016, African swine fever (ASF) has been detected among domestic pigs in 30 African states, and 14 in Asia, according to the latest review of the global situation from the World Organisation for Animal Health (OIE).
The latest study of African swine fever (ASF) in animal feed bears good news for the study's subjects, but raises additional uncertainty about how the virus spreads.
North Carolina pork producer Maxwell Foods, a subsidiary of Goldsboro Milling, said it would permanently shut down its hog operations as a result of low pork prices and the effects of the novel coronavirus (COVID-19) pandemic.
The effects of African swine fever (ASF) will change several aspects of China's pork industry, according to Chenjun Pan, senior analyst at Rabobank.
The novel coronavirus (COVID-19) pandemic contributed to Smithfield Foods posting a loss of US$72 million in adjusted operating results for the second quarter, a drop of 140%.
Asia has recently seen "dramatic changes" in consumer behaviors and attitudes, and agrifood producers and processors must adapt quickly to these changes.