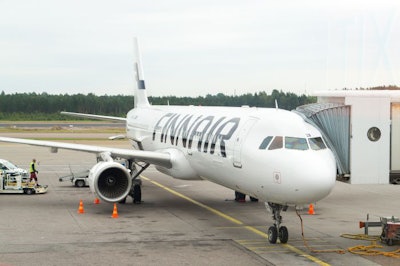 In order to help prevent the spread of African swine fever (ASF) into Finland, the country's Customs agency is training a new detector dog to detect food of animal origin at Helsinki Airport, Evira, the Finnish Food Authority announced.
The measure is being taken because ASF has been so widespread in China, and the airport handles many flights from Asia, the food authority stated in a press release. An estimated 600,000 passengers traveled between Finland and China in 2018, according to Finavia's statistics.
"With the new food detector dog, we expect that Customs' detention of foodstuffs will multiply at the airport," said Customs Director of Enforcement Mikko Grönberg.
Evira notes that the spread of ASF poses a great financial threat, amounting to tens of millions of Euros to the pig and meat industries in Finland.
It is forbidden through European Union (EU) legislation for passengers to bring meat or milk products to the EU because of the risk of spreading animal disease.
"The situation around the world is worrisome with the spreading of African swine fever, which causes great losses to the pig farming. Authorities in Finland are continuously cooperating to intensify the control of food imports by passengers, as well as providing more information and awareness regarding the issue. Each one of us has the responsibility to see to it that we don't bring in any meat as gifts, so that we don't – not even by mistake – spread any animal diseases with the foods," said Finnish Minister of Agriculture and Forestry Jari Leppä.
To date, ASF has not been detected in Finland, although ASF cases have been confirmed in other parts of Europe – in all Baltic countries and in neighboring countries to the east of the European Union.
The dog being trained for the airport security job is a Labrador retriever named Rico. The dog's handler is Customs Inspector Kimmo Linden. Rico, who will begin his operative work in 2020 after completing his training, will also work at Helsinki area ports, searching for importers of wild boar meat in intra-EU traffic.
View our continuing coverage of the African swine fever outbreak.