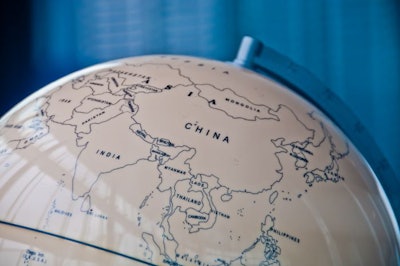 A Vietnamese traveler was arrested by Japanese authorities for illegally carrying pork products infected with African swine fever (ASF) virus into the country.
According to a VnExpress report, Hac Thi Phuong Linh, 23, tried to bring 10 kilograms of pork rolls into Haneda International Airport without declaring them. Linh originally said the pork rolls were intended for personal consumption, but later admitted she planned to sell them.
After testing, Japanese authorities said the pork rolls contained the ASF virus. This is the first time pork containing the virus was found in Japan, the report said.
In March, a Vietnamese traveler was fined for not declaring pork products when trying to enter Taiwan. The woman, who was carrying rice dumplings filled with pork, was the first Vietnamese citizen to be denied entry into Taiwan since authorities announced fines for travelers attempting to bring pork into the country.
Japan has also banned the importation of pork products from Vietnam since it first reported outbreaks of ASF in February. Since its first outbreak, Vietnam has culled nearly 3 million pigs, with losses estimated at more than VND3.6 trillion (US$155 million).
ASF was first detected in China nearly a year ago and, since then, has spread across the country and into other parts of Asia and Europe, in domestic pigs and wild boar. The disease is nearly 100% fatal to pigs but poses no harm to humans and has no cure.
View our continuing coverage of the African swine fever outbreak.