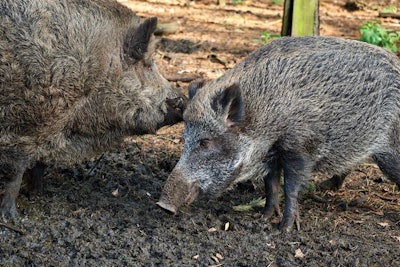 See what topics were the most popular in the animal feed industry in April.
---
Aoife Lyons, daughter of Alltech's co-founders, died April 18 at age 45.
As countries continue to announce new outbreaks of African swine fever (ASF), the world's livestock industry sits in anticipation of what's next and what it could mean for trade and production.
African swine fever (ASF) is widespread in China, spreading elsewhere around the world and carries significant potential to impact all animal protein industries in 2019 and beyond.
The last region in China to be affected by African swine fever (ASF) has reported its first cases, while new outbreaks have been confirmed in Cambodia, Romania, South Africa and Vietnam, as well as in some European wild boar populations.
An insurer for Koch Foods Inc. says the company "grossly understated" the value of its properties and has asked a court to find it not liable for an $85 million claim stemming from a 2016 feed mill explosion and fire.
American pork industry leaders are skeptical that China does, in fact, have the country's outbreak of African swine fever (ASF) under control.
Despite announcing new outbreaks of African swine fever (ASF), the disease situation in China is under control, according to the agriculture ministry.
The Bangladesh High Court has ordered the closure of poultry feed plants in the country that use leather waste treated with toxic chemicals.
Thailand-based agriculture conglomerate Charoen Pokphand Foods (CPF) will purchase 50.1 percent of the shares of leading Canadian pork company HyLife.
Poultry is positioned to become the world's most consumed meat protein in 2019 as African swine fever (ASF) spreads in pig herds across China.