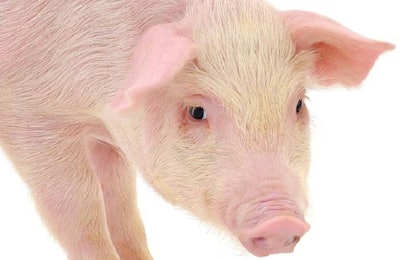 Thailand-based agriculture conglomerate Charoen Pokphand Foods (CPF) will purchase 50.1 percent of the shares of leading Canadian pork company HyLife.
Japanese company Itochu will continue to own the remaining 49.9 percent of the company's shares.
The two companies announced on April 22 that the share agreement had been reached, and in a press release, HyLife stated that the proposed transaction will build synergy and growth between the two companies. CPF will propel HyLife's growth into the fast-growing Asian, North American and international markets while proudly showcasing Manitoba's locally grown and produced high-quality pork.
Grant Lazaruk, CEO of HyLife said: "This is a win-win for HyLife, CPF and Manitoba's agricultural industry. Together, our globally established companies will significantly strengthen our market position. Not only do we share similar values, but our strategies also correspond with one another.Through this agreement, we will build on the success of our growing pork business and brands to our customers globally, including our fresh chilled pork products to Japan which we proudly grow and process right here in Manitoba."
Together, HyLife and CPF will leverage their shared corporate values of environmental friendliness and social responsibility while investing in their employees, customers, and communities. Combining forces is also expected to propel the growing demand for HyLife's pork and enable the company to grow its current workforce, which includes more than 2,500 employees. workforce.
Claude Vielfaure, president of HyLife remarked: "This new agreement will ensure continued job creation across the province and beyond as well as promote increased demand for our value-added pork. The Province of Manitoba has been open for business and has empowered our company to attract foreign investment and to enable us to grow our integrated pork company domestically and internationally. We are proud to put Manitoba on the world map and look forward to continuing our outstanding relationship with suppliers, partners and communities across Manitoba."
The transaction is subject to customary conditions and Canadian and international regulatory approvals and is expected to close during the third quarter of 2019.
While the press release did not include all terms of the agreement, Reuters reported that CPF will pay CA$498 million (US$372.7 million USD) for the stake in the company.
HyLife is headquartered in LaBroquerie, Manitoba, and is Canada's leading pig producer. The company in 2018 expanded its feed mill in Killarney, Manitoba.
Charoen Pokphand is the world's largest animal feed company and sixth largest poultry company. Its poultry operations including broilers, ducks and table eggs. CP Foods subsidiary, CP Vietnam Corp., recently confirmed its support for and compliance with the measures taken by the Hanoi government to control the spread of African swine fever (ASF). These include a ban on the transport of pigs within a three-kilometer radius of an outbreak, testing of animals before movements are allowed, and disinfection of all vehicles carrying the livestock or feed.