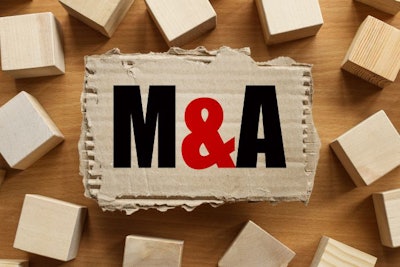 Company signs an agreement to purchase French additive supplier, adding new range of natural specialty ingredients to its portfolio
The Adisseo group announces that it has signed an agreement to acquire Nor-Feed and its subsidiaries. The acquisition of Nor-Feed, a French group that designs, manufactures and markets plant-based specialty ingredients and plant extracts for animal nutrition, is part of the Adisseo Group's global leadership strategy for specialty animal nutrition ingredients.
"We are pleased to have signed an agreement to acquire the Nor-Feed Group, which is consistent with the Adisseo mission to offer
its customers sustainable, affordable, qualitative, and safe solutions," said Jean-Marc Dublanc, CEO of Adisseo. "This operation is part of our strategy to accelerate the growth of our Specialty products on unique and differentiating technologies."
This investment is a key step for Adisseo in its strategy of developing specialty ingredients, and its ambition to make Nor-Feed a French leader in functional plant extracts for animal nutrition. By offering natural and sustainable solutions to its customers, Adisseo is
positioning itself on a market with an annual growth of almost 10%.
Nor-Feed, based in the Angers Technopole (France), was created 20 years ago by Pierre and Cecile Chicoteau, and developed around an original and unique project focused on the preventive role of nutritional strategies by promoting botanical extracts from agricultural co-products in animal nutrition and hygiene, to limit the use of antibiotics, coccidiostats and pesticides.
Adisseo and Nor-Feed have already identified some synergies to strengthen and develop the penetration and adoption of these products in very high-growth markets.
"The demand for botanical additives for animal nutrition is confirmed each year, and we have experienced an average annual growth of
more than 20% over the last 11 years, driven in particular by our solutions to offset oxidative stress or manage coccidial risk," said Olivier Clech, co-director of Nor-Feed. "The growth potential remains considerable, and the team is very committed to continuing our development."
Nor-Feed will continue to autonomously manage its R&D, production and sales network. Olivier Clech and Pierre Chicoteau will continue to lead the company.
ADISSEO will give Nor-Feed the benefit of all its expertise and network to help it achieve its objectives and implement the synergies identified.