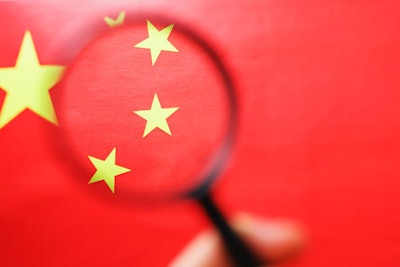 MOFCOM says it will not implement tariffs on the product
The Ministry of Commerce of the People's Republic of China (MOFCOM) has concluded its methionine anti-dumping investigation and said it will not implement tariffs on imports of methionine as a result.
MOFCOM began the investigation against imports of methionine originating in Singapore, Malaysia and Japan on April 10, 2019, and extended the investigation's deadline until October 10, 2020.
According to Xinhua, the investigation was launched after the ministry received an application from Ningxia Unisplendour Tianhua Methionine Co. Ltd., which was registered and established in Zhongwei in northwestern China's Ningxia Hui autonomous region in June 2013. The investigation looked into possible dumping during calendar year 2018, as well as whether the domestic industry suffered losses in calendar years 2016-18 as a result of dumping.
Methionine, an essential amino acid, is used in animal feed, human medicine and the food sector. In animals, methionine needs to be ingested with the feed. As a feed additive, it contributes to efficient, healthy and more sustainable nutrition of farm animals, especially poultry and pigs.
Evonik, a manufacturer of a methionine feed additive product for animals, said in a press release on October 9 that it welcomed MOFCOM's decision and that it will continue to serve the Chinese market.
"We have worked closely with the Chinese authorities while they conducted their investigations. We have been completely transparent with respect to the requested data and information," said Dr. Emmanuel Auer, head of animal nutrition business line at Evonik. "Most importantly, our customers will continue to benefit from supply reliability and security for an essential feed ingredient for a sustainable and affordable protein supply chain. We remain fully committed to our customers in China and across the world."
Evonik manufactures its methionine product, MetAMINO, in Belgium, the U.S., Singapore and Germany, and supplies customers in more than 120 countries.