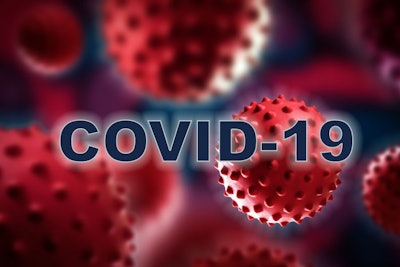 Additive suppliers discuss how the pandemic has impacted the feed industry, their business
The COVID-19 pandemic has greatly impacted every sector of the global economy. Despite its essential status, the European feed industry is no exception.
"The biggest impacts we're suffering are indirect because of severe changes in animal product consumption patterns — most importantly due to a virtual loss of the foodservice sector," Asbjørn Børsting, president, European Compound Feed Manufacturers' Federation (FEFAC). "Our sector can only adapt to this reality."
FEFAC estimates 2020 feed production will decrease by a range of -3% to -6%.
Despite strains to the supply chain, compound feed and premix manufacturers have navigated the crisis well.
"The entire animal production supply chain has clearly shown strength here," Børsting said. "In many countries, biosecurity measures proved to be useful in preventing COVID-19 from spreading at the feed manufacturing level and in contact with farmers."
"Supply chains were put under a lot of strain, but amazing capability has been shown to adapt to the difficult situation," Børsting said. "We are extremely proud of our colleagues and members performance as they have been able to basically secure an uninterrupted supply chain, both with the feed to farms and the end animal products to consumers."
However, feed production decreases will have a ripple effect across the value chain.
Robert Alber, AlzChem's vice president of animal nutrition, said he suspects even greater production decreases (up to 15%) depending on the species and country: "Some feed additives might be hit stronger than this, while innovative products combining performance, healthy growth and multiple benefits may even see positive trends."
Feed additive suppliers weigh in
While the full effects of the pandemic remain to be seen, animal feed additive suppliers and feed manufacturers have offered their insight into how the COVID-19 pandemic has impacted European feed production and their businesses in 2020:
Caroline Vogelzang, director of investor relations, ForFarmers: "ForFarmers has managed to continue producing and transporting feed without any complications for our customers, despite the COVID-19 measures imposed. As a result of the closure of the out-of-home sector, prices of milk, broilers and pig meat fell. This had an impact on the sales of farmers, particularly in the second quarter. This was reflected in the volume development of ForFarmers, especially in the United Kingdom and Poland.

"On another note, COVID saw to many creative ways in which our advisers could remain 'on-farm' in a virtual manner. The use of video conferencing, emarketing and other tools saw an increase also in regions where previously this proved difficult to introduce.
"We doubt whether the virus will lead to long-term changes in the process of feed production itself. The virus could have a longer impact on the out-of-home market, however, which could have a longer lasting impact on prices of meat, eggs and dairy products and, therefore, indirectly on decisions farmers will take in terms of production growth, expansion of business and feed choices, for example."
Manuel Rez, global head of marketing, BASF Animal Nutrition: "The occurrence of the COVID-19 pandemic has impacted the feed production value chain. This was most noticeable in Europe in March and April 2020. It is assumed that poultry feed production was most affected, falling by about 10% while the production of feed for pigs or ruminants was affected to a lesser extent. In the meantime, feed production has almost returned to pre-pandemic levels in many areas.
"At BASF Animal Nutrition, all efforts were focused on ensuring a stable supply of feed additives to customers. This means that there were neither significant restrictions in our production nor in our supply chain resulting from the pandemic. Of course, health considerations meant that physical customer visits had to be suspended, but contacts were maintained, and the customers were regularly informed about the current delivery situation.
"We would expect that the pandemic and the public perception of [packing plant shutdowns] going forward might intensify the public pressure for enforcing better working standards and better transparency along the value chain. Here, the so-called Green Deal of the European Union also comes into play and most probably that focus will switch more and more on to sustainably produced animal proteins. In short, sustainable, holistic approaches in the production of animal protein are expected to increase. This opens up new business areas for management systems that enable better control of production."
Robert Alber, vice president – animal nutrition, AlzChem: "Changes in consumer behavior resulted in less tourism and restaurant consumption, and consumption of more convenience foods; and increasing rates of unemployment in some areas support cheap protein sources like poultry. All in all, patterns become more volatile, which carries over to upstream markets, e.g. the industry has become more short-term-driven to be able to react to consistently changing market situations.
Commercial pressure on part of the consumer and vegetarian trends will shift consumer focus away from the "big" protein sources and towards poultry or artificial meat. Global supply chains are currently not reliable and will support a trend to re-regionalization of parts of production."
Nick Guthier, RVP global accounts and Europe, Evonik: "The biggest thing is going to be hygiene and biosecurity. What we see is — and we see that everywhere in the world — whenever there's a crisis, those who are already strong in this area will come out on top and the medium and smaller ones or those who don't have a good hygiene or biosecurity regimen, they will they will lose out in this crisis or maybe even completely disappear. Big manufacturers, meat producers, meat processors, feed manufacturers — I think that applies to the entire value chain."
Roxane Feller, secretary general, AnimalhealthEurope: "The early recognition by the European Commission of veterinary medicines as essential goods allowed access to Europe's so-called green lanes meaning little impact on supplies of animal health products in Europe. Consumer interest in animal health products remains high with the increased realization that by protecting animal health we can protect public health against diseases that are shared between people and animals.
"The animal health industry has had its One Health approach firmly in place throughout the pandemic so far as many companies assisted with the provision of vital supplies such as masks and protective gear."