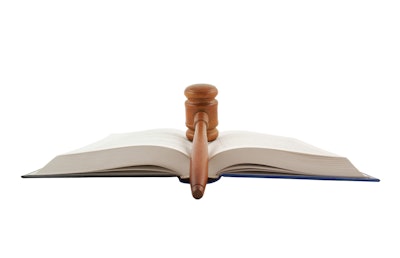 Valery2007 | Dreamstime.com
Midwest Veterinary Supply has been sentenced to one year of probation and has agreed to pay more than US$11 million in criminal fines and forfeiture after it pleaded guilty to introducing misbranded drugs into interstate commerce.
The Minnesota-based company, which supplies prescription drugs for animals to veterinarians, farms, feedlots and other businesses, pleaded guilty in March. According to the U.S. Attorney's Office for the Western District of Virginia, Midwest will forfeit $10,150,014, pay $1 million to the Virginia Department of Health Professions, and pay $500,000 in fines.
According to court documents, from 2011-21, Midwest charged and shipped more than US$10 million in prescription drugs from their non-pharmacy locations throughout the United States to end-users that were not authorized to receive prescription drugs. Shipments from non-pharmacy locations to non-authorized end-users or locations are deemed "misbranded."
"This case is an example of how seriously the United States Attorney's Office takes the distribution of misbranded prescription drugs, whether for human or animal consumption," United States Attorney Christopher R. Kavanaugh said. "The law is designed to ensure that prescription drugs are kept within a controlled chain of distribution to prevent diversion and inappropriate use, and companies must be held accountable when they go outside of that chain. I am grateful for the work of the FDA and Virginia State Police in bringing justice in this case and their continued work keeping our prescription drug programs here in Virginia safe for all."
The U.S. Food and Drug Administration (FDA) – Office of Criminal Investigations and the Virginia State Police investigated the case, with the assistance of the Virginia Department of Health Professions.
"The FDA recognizes the importance of controlling the prescription drug supply for animals. The careless or uncontrolled distribution of prescription animal drugs poses a danger not only to the medicated animals but to the U.S. public health by increasing the risk that humans will become resistant to antibiotics that we unknowingly consume through our food supply," said Special Agent in Charge George A. Scavdis, FDA Office of Criminal Investigations Metro Washington Field Office. "We will continue to pursue and bring to justice those who distribute prescription animal drugs unlawfully."
Assistant U.S. Attorney Randy Ramseyer prosecuted the case.
Midwest has not responded to Feed Strategy's request for comment.